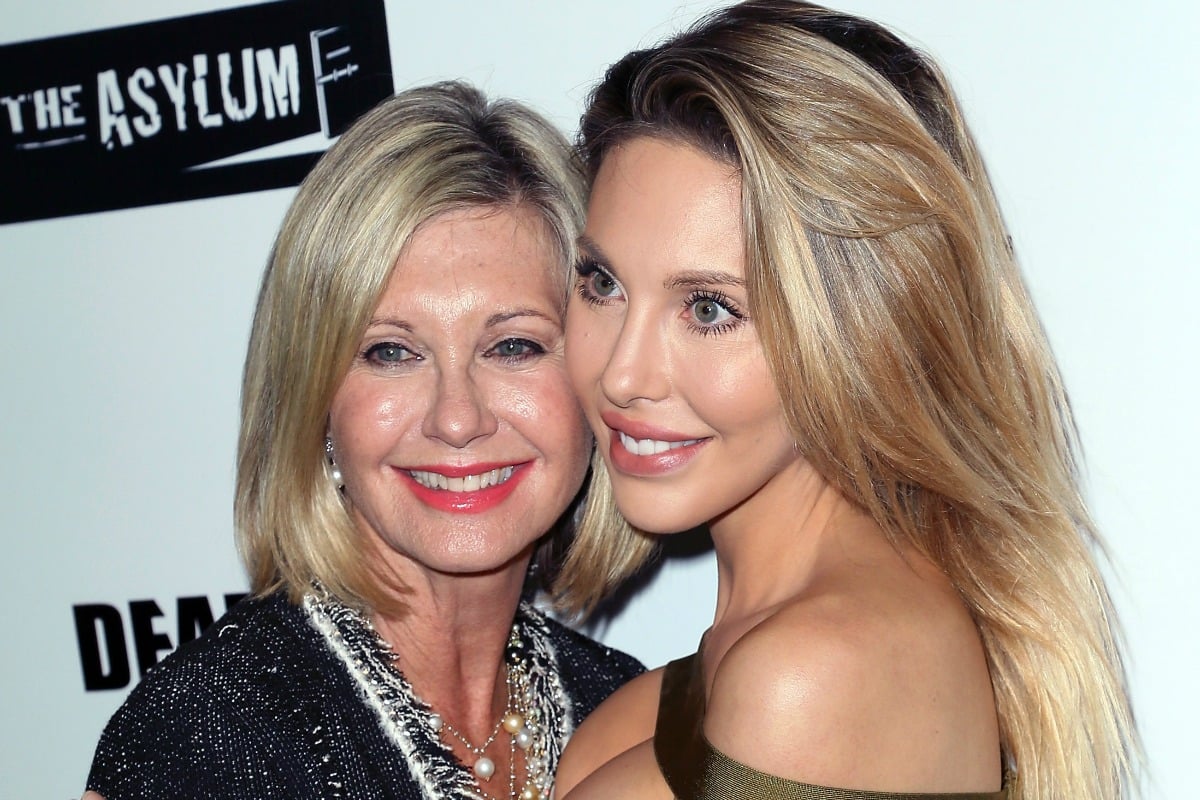 From the moment she became Sandy in Grease, and throughout her illustrious singing and acting career, Olivia Newton-John has been one of Australia's favourite people; and her daughter, Chloe Latanzzi, is her number one fan.
But Chloe is also the first to admit that being the daughter of an icon hasn't meant that life has always been easy.
Watch the promo for Olivia Newton-John and Chloe Latanzzi's 60 Minutes interview below. Post continues after video.
Having grown up in the spotlight, dealing with famous – and divorced – parents, then later depression, addiction, and anorexia, Chloe, now 33, is stronger than ever.
This is her journey.
Chloe's early years.
Chloe Rose Lattanzi was born in Los Angeles to Olivia, now 70, and former husband, actor Matt Lattanzi, on January 17, 1986.
Olivia and Matt divorced in 1995 after 11 years of marriage, and co-parented Chloe during her American childhood.