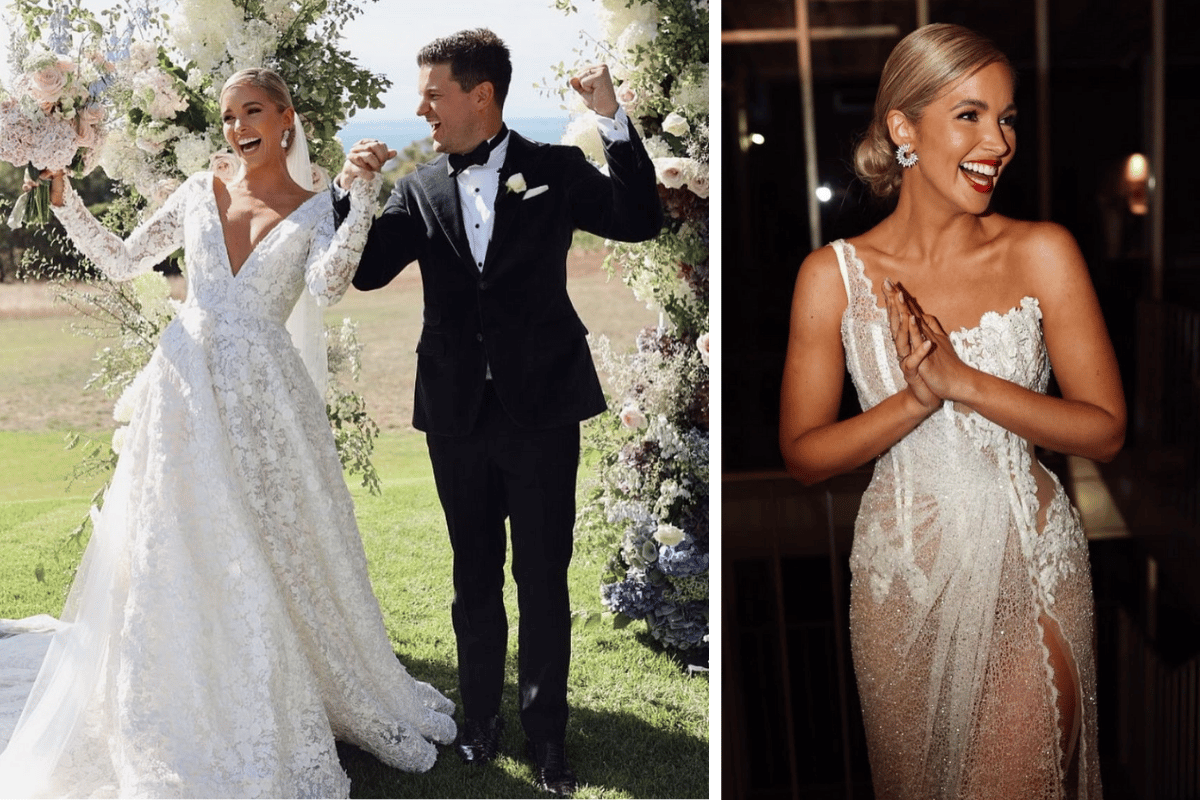 Olivia Molly Rogers has been wowing everyone with her very beautiful wedding photos.
The former Miss Universe Australia who is also a mental health advocate, author and speech pathologist, married Justin McKeone on the weekend, surrounded by loved ones.
And the wedding has captivated people on Instagram, thanks to the stunning venue, sentimental photos and those amazing two dresses. 
But of course like any wedding event, the planning going on behind the scenes came with its own set of challenges.
Olivia Rogers and Justin McKeone's first dance, captured by I Do Cinema. Post continues below.
Since being introduced to one another by a mutual acquaintance four years ago, Olivia and Justin have gone from strength to strength.
"It may sound cringe to say, but I felt like he was my person pretty much straight away. He liked me for me and the bond was genuine and easy. Plus, we made each other laugh, so that was a bonus," Olivia said.
In 2019 while the pair were travelling across Europe, Justin proposed to Olivia. 
Interestingly, he didn't pick the classic city of love to get down on one knee. Instead, he chose the Amalfi Coast, somewhere neither of them had been before. 
"We would pass those beautiful places like Paris and nothing happened. My friends seemed to be convinced he was going to propose. I thought to myself, if he hasn't done it in one of the most romantic places in the world, then it's probably not going to happen."
So when it finally did happen, Olivia was shocked. 
"It was amazing. He said he picked Positano because he thought that Paris would have been cliché. Plus, it was a place neither of us had been, so a perfect spot to make new memories together."