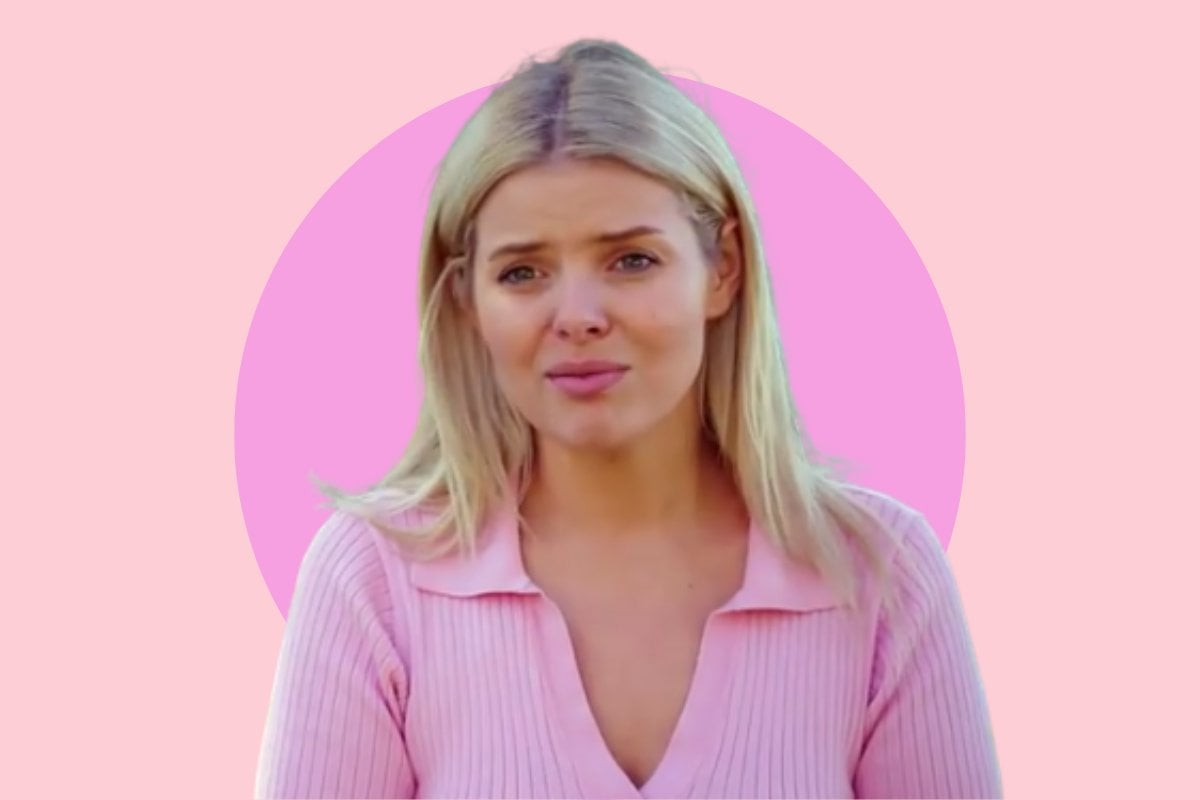 Warning: This story deals with mental health and could be triggering for some readers.
For the past several weeks, the most watched program on Australian television has been the Nine Network's reality TV juggernaut Married At First Sight. It is so popular that the acronym MAFS has entered Australian vernacular.
Like most reality television shows, MAFS follows a formula. Find a hero and find a villain, stick them at a dinner table with lots of alcohol, and see what happens. This year, the primary villain of the series has been 28-year-old teaching student Olivia Frazer.
Today Frazer is the guest of podcast No Filter, where host and Mamamia co-founder Mia Freedman asks about the reality of being a reality TV villain and what it feels like when an entire country turns against you.
"I thought going on Married at First Sight would be a cool adventure. And then I could go on with the rest of my life. It's not the case. It's been very detrimental to moving on," Frazer says.
"I don't know how I go about the rest of my professional career. My dream was always to be a teacher and stand in front of a classroom full of kids and be a helpful mentor to them. I feel like now I can't, and now it's my worst nightmare... It's terrifying right now."
Listen to Olivia Frazer's candid chat with Mia Freedman in No Filter. Story continues below."
Frazer admits to being so terrified that she doesn't go in public on her own. "My partner [MAFS husband Jackson Lonie] has to go grocery shopping with me. When I was working, I was working from home. It's just terrifying," she says. "And when I have gone out, I've had very few positive experiences with the public. And many awful ones. Too many to count."
People have called her a bitch in public arenas and one woman even cornered her in a bathroom to tell her how awful she is.
"It's happened so much now that I'm just sort of like, 'Yeah, whatever'," she says. "I don't want to say I feel like I deserve it because I definitely don't. Nobody does. There's a sense of... not immunity either because it does hurt when people do that. But it's the sense of 'this is becoming normal'."
Frazer does have the support of her loved ones. Family, friends, Lonie's family and his friends have all embraced her. There is also a psychologist provided by the Nine Network.