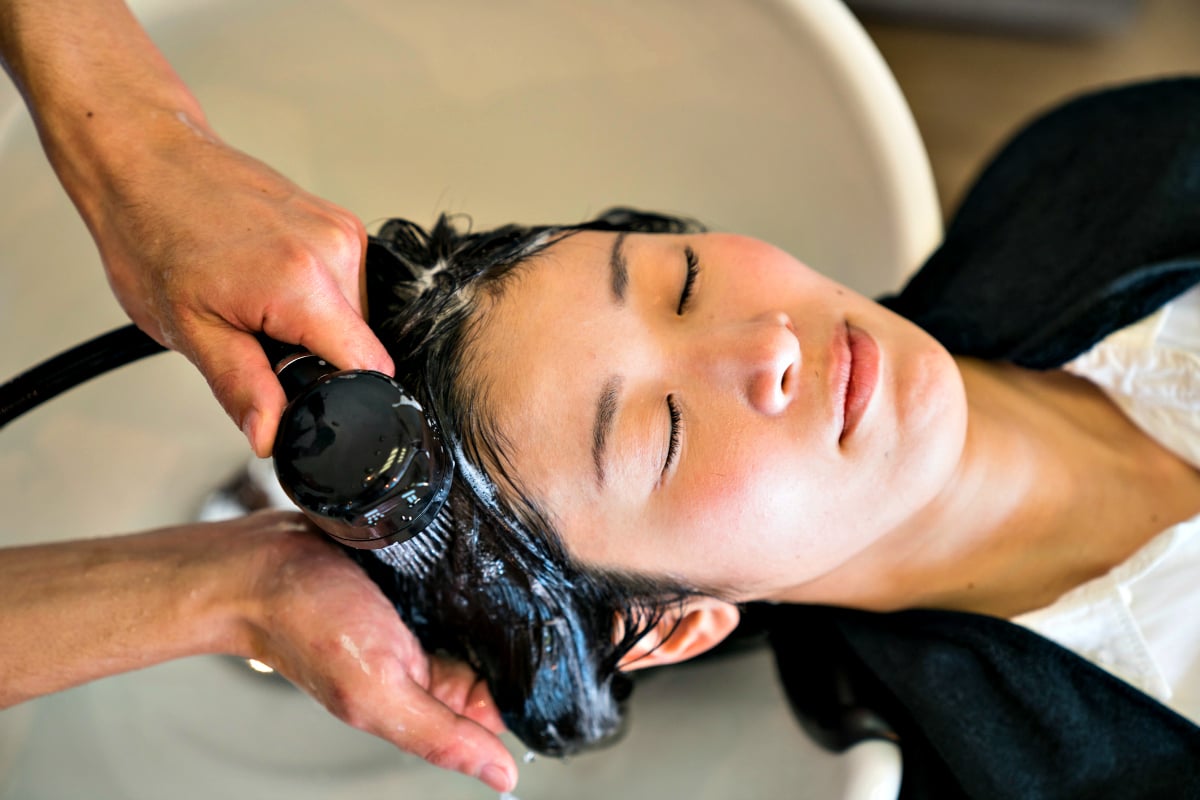 This wonderful nugget of beauty wisdom comes courtesy of Mamamia's beauty show, You Beauty. To ensure you never miss an episode, listen to You Beauty here for free. It's a blast.
For years, the Olaplex hair treatment system has been hailed as a hair saviour.
When the brand dropped its at-home hair treatment range earlier this year, it was a very exciting time because a) going to the hairdressers can be expensive and b) being at home is amazing.
But what if you're using Olaplex at home and your hair feels a bit… crap?
Mamamia's executive editor and beauty journalist of 15 years Leigh Campbell has been there, and thankfully, she has the answer.
Hint: You might need two hair treatments in your life.
"Everyone should technically be doing hair treatments if they have long hair of they're growing their hair, or just want healthy hair. But treatments are confusing because there are two types," Leigh told co-host Kelly McCarren on the You Beauty podcast. (Get it in your ears below, post continues after audio.)
"There are protein treatments and hydrating treatments. They're very different, do different things and make your hair feel different."
Let's talk through exactly what these two hair treatments are and how they work.
Protein hair treatments.
Olaplex is one of the most popular protein hair treatments on the market. There are five products – one and two are in the salon, three you do at home, and four and five are the shampoo and conditioner.
If you're using the at-home system and aren't happy with how your hair feels, Leigh can tell you why.
"What Olaplex is doing is it's going into the hair shaft and it's repairing and strengthening your bonds," she said.
"Essentially what it's doing is it's going into the hair, it's repairing and strengthening it, but it won't make your hair feel extremely soft and shiny, so a lot of people will use protein treatments and say their hair feels worse, it feels strawy. That's the protein doing its job."
The other mistake you might be making is using too much of the product, because new products are exciting and we get excited about using them.
Leigh added, "Also, use a tiny amount. When I first started using Olaplex, I went overboard and my hair felt like shit, and then I used a very small amount and my hair felt good."