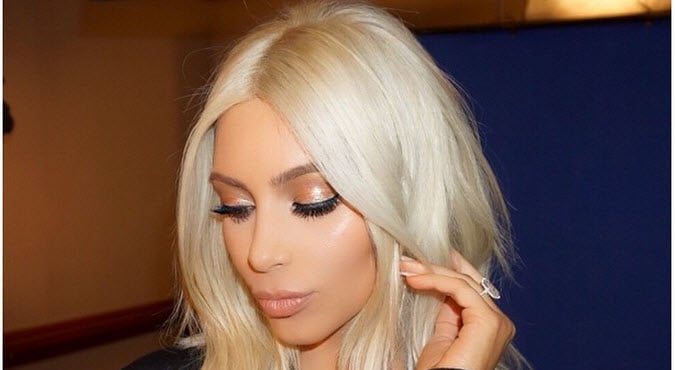 Image via Instagram (@kimkardashianwest).
Anyone who has ever gone blonde knows it's no easy task. Just ask Kim Kardashian, who had to visit the hairdressers every few days for top ups after she bleached her hair for Paris Fashion Week earlier this year.
As well as being high maintenance, another major concern of dyeing your hair is usually the serious damage bleaching can do to hair.
Enter the game-changing Olaplex, the product that allows you to change your hair colour without leaving it broken and unhealthy. It's a single active ingredient (free of silicone and oils) and is designed to be added to to the colour mix during the dyeing process, or used as a hair treatment in itself.
RELATED: Kim Kardashian reveals why she bleached the life out of her hair for just 3 weeks
"Olaplex relinks the broken bonds in the hair and repairs hair internally and externally through treatments," explains acclaimed colourist Tracey Cunningham.
"It also serves as insurance for colourists and permanent texture stylists. It gives me superpowers."
Edwards and Co Director Jaye Edwards agrees, saying it's allowing colourists to "push hair to new limits". (Post continues after gallery.)
Results of Olaplex at Edwards and Co