If there's one item Offspring fans most associate with Nina Proudman, it's the scarf. Specifically, the skinny scarf.
From the very beginning to the latest season which returned to our screens on Wednesday night, she's rarely without one.
But it's more than just an accessory to keep her neck warm.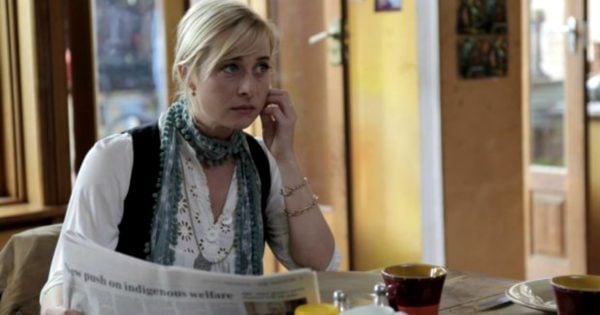 The show's costume designer Michael Chisholm has shared the real reason he made them Nina's signature accessory.
"When I originally did the pilot seven years ago, I created in my head because there was a lot of angst involved in her character," he recently said in an interview with blog Styling You.
"I thought the scarves were almost that thing that she was (metaphorically) strangling herself. The scarf was an extension of that. It wasn't so much that it was a fashion accessory."
Listen: We need to talk about the latest episode of Offspring. Post continues after audio.

From the thin versions of season one to the wider pashminas more recently, we've seen a progression in Nina's scarf style which have echoed her character development and storyline.
"When she was pregnant, we wanted to show the belly and not hide the belly. We celebrated that and the scarves took a break," he said.
If you've watched this week's episode, you might have noticed another major shift around Nina's neck.