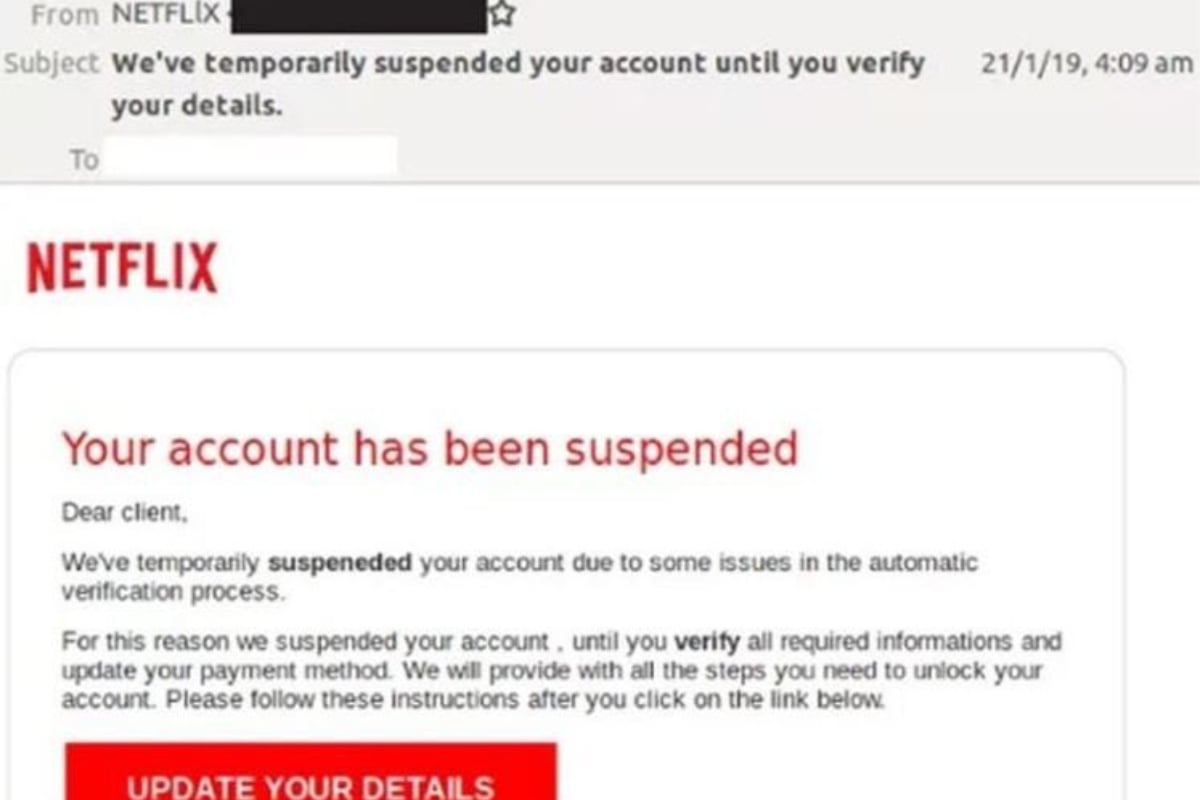 Australian Netflix customers are being urged to be vigilant when checking and responding to emails from the streaming company as a high quality scam email is circulating.
Netflix customers nationwide are being targeted by the phishing scam which claims a users' account has been "temporarily suspended" due to "issues in the automatic verification process". It says the account will remain suspended "until you verify all required informations and update your payment method".
The email includes a link to "UPDATE YOUR DETAILS" which leads to a phishing page that looks identical to the official Netflix sign in page.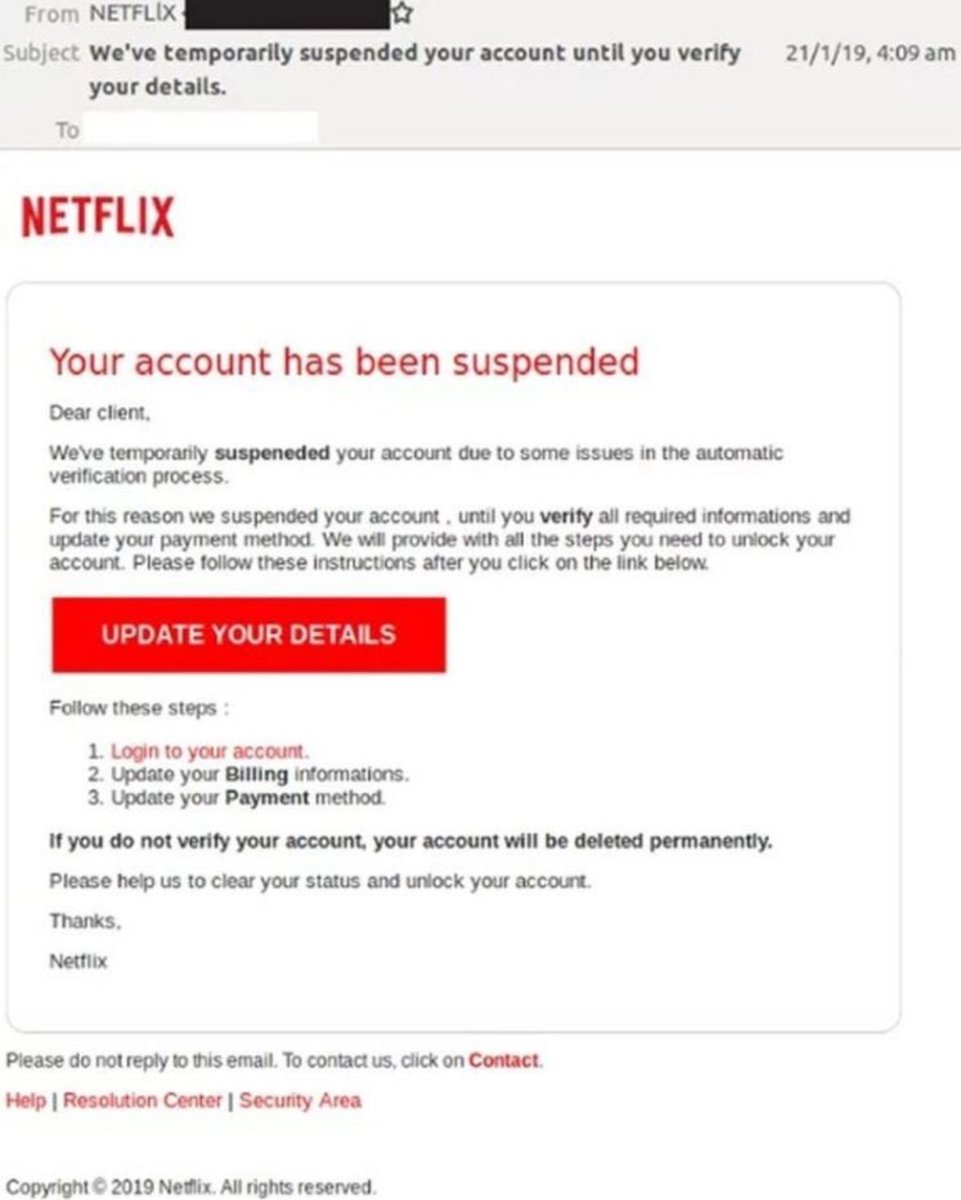 Mail security service MailGuard has published a blog post on the email and says there are a few red flags to look out for.
Firstly, the emails use a display name of "NETFLlX" with a lower case 'L' character to replace the 'i'.
It contains a few spelling and grammatical errors, such as "suspeneded".
A spokesperson for Netflix said the company takes security seriously and it employs a number of proactive measures to detect fraudulent activity.
"Unfortunately, scams are common on the internet and target popular brands such as Netflix and other companies with large customer bases to lure users into giving out personal information.
"Members who want to learn more about how to keep their personal information safe against phishing scams and other malicious activity can go to netflix.com/security or contact Customer Service directly."
How to avoid a phishing scam.
Avoid clicking links that are not addressed to you by name, have poor English or omit personal details that a legitimate sender would include
Avoid clicking links that are from businesses you're not expecting to hear from
Avoid clicking links that ask you to download any files
If you do click a link, check that the landing page has the legitimate URL of the company the email is supposedly from
If you receive a suspicious email, delete it
Mamamia is funding 100 girls in school, every day.
So just by spending time with Mamamia, you're helping educate girls, which is the best tool to lift them out of poverty.
Thanks for helping!