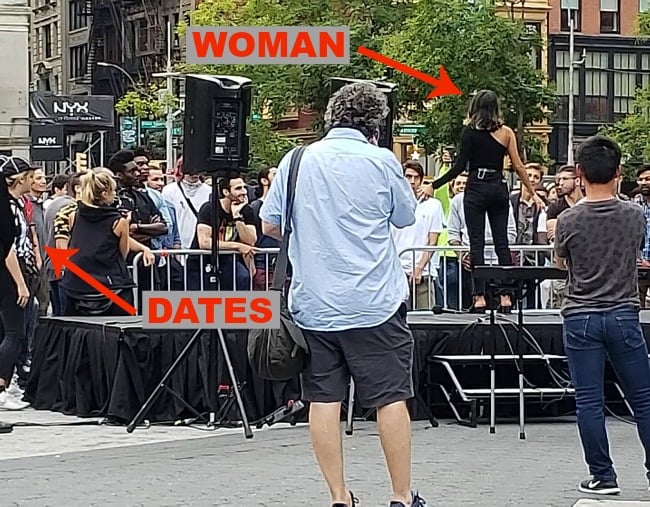 A New York woman has sneakily tricked dozens of men into going on a mass Tinder date. The result? A very bizarre mix of The Bachelor and Survivor.
The woman in question is reportedly Natasha Vaponte – an actress, model and singer – who told each of her dates to meet her at NYC's Union Square were they were going to 'see her friend DJ'.
When they arrived, however, they found they had been invited there to compete for Vaponte's love along with dozens of her other men.
One of the potential suitors, Twitter user @bvdhai, lived to tell the tale and shared his experiences on Twitter.
His 26-tweet thread has now gone viral with his original tweet gaining over 57,000 likes and 26,000 retweets.
Warning: there's a bit of foul language, but poor Bvdha just got romantically scammed, so we'll give him a break.
I am about to tell you an epic tale about subterfuge, dating in the 21st century and the fall of human civilization. This actually happened to me and it could happen to you too. Get some popcorn. *Thread*

— миша (@bvdhai) August 19, 2018
So a few weeks ago I was on the Tinder machine shopping my soul around and I match with a very attractive young lady. No bio. Fairly innocuous.

— миша (@bvdhai) August 19, 2018