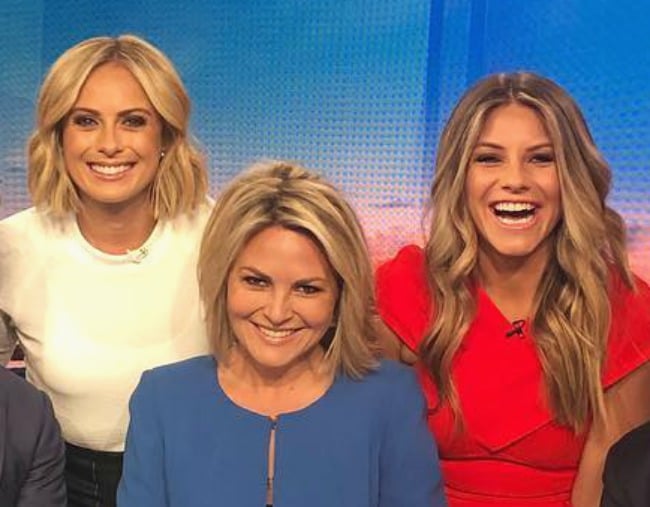 When reporter and presenter, Natalia Cooper, 34, delivered the weather report on Monday, the Australian personality had a special announcement for the Today Show viewers.
"You've got a special forecast this morning…" teased co-host Georgia Gardner.
On Georgie's cue, Natalia was all smiles as she cheekily explained she is expecting her first child.
"I have a long-range forecast for February and it has nothing to do with the weather," she said. "I'm forecasting a lot of sleepless nights for me because my husband Carl and I are having a baby."