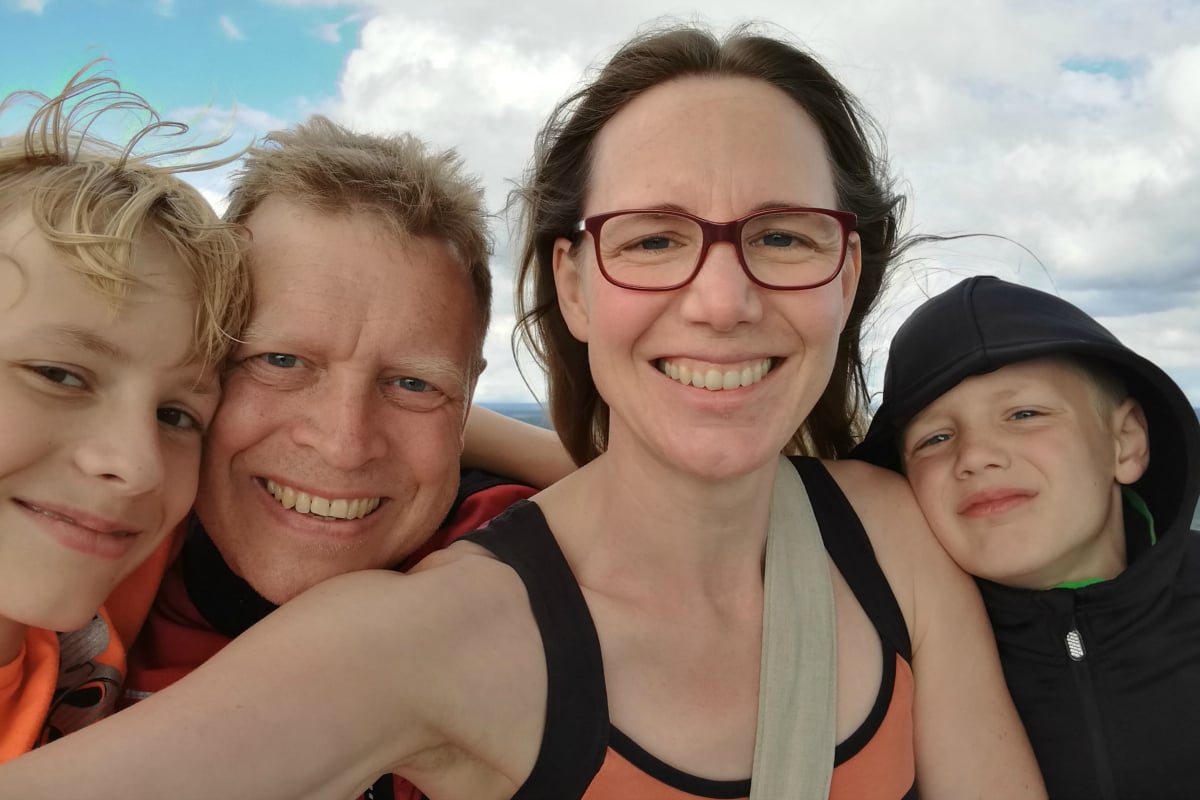 When it comes to juggling life, work, and the mental load, sometimes extra help with the kids is necessary.
But finding the perfect nanny (or the perfect family to nanny for) can be a nightmare, and it doesn't always work out.
We asked 10 women to share their nannying nightmare stories and let's just say… we're terrified.
When fathers look after their kids, why do we call it babysitting? Post continues after video. 
The Nanny.
"The kids were crying and I threw up everywhere."
"I was brutally hungover and looking after my nanny kids. I was walking them home from preschool and the two-year-old boy stepped off the path and went onto the road. I jumped out to grab him (0.4 seconds before he got hit by a car) and we both fell backwards on the ground. While that was happening, the pram I was pushing with the four-year-old girl in it started rolling down the hill so I jumped up and ran after her while she was screaming, with the two-year-old in my hands. I got to the pram just before it went on the road. We all fell in a heap and the kids were crying and I threw up everywhere because I was so hungover and it was such a shock."
"I waved at the neighbour holding an empty wine bottle."
"I'll never forget this one. I was nannying years ago with a nine-month-old baby. It was early afternoon, bub was asleep and I was making a risotto for the family dinner, using some left over wine from the fridge. When I took said wine bottle to the recycling bin, a kindly neighbour across the road saw me. I waved – with the arm containing the empty wine bottle. The said neighbour looked horrified and reported straight back to the family I was nannying for about my 'drinking habit'. Hilarious in hindsight."
"Rikki… what is thrush?"
"I was once babysitting a little girl when I was 17 and as I was tucking her nicely into bed she looked me in the eye and said 'Rikki, what is thrush?' She was seven."
"Dad would always catch me out."
"I babysat my younger siblings heaps and used to let them watch TV until just before mum and dad came home (they're eight years younger than me). Dad would always catch me out because he'd touch the back of the TV and it would be hot and he would be so mad but it was worth it because now I'm their favourite older sibling forever."
"I had to fish the poo out with a ladle."
"I used to babysit for this family fairly regularly and one night I was giving the siblings a bath. It was all going well until a POO FLOATED PAST MY ARM. I had to fish the poo out with a ladle and the whole time the kids were running around squealing with laughter, they thought it was the funniest thing in the world. Still don't know the culprit. This family also used to party so hard. They'd often get home at 4am so smashed and eat all the leftovers out of the fridge while telling me all about their night and I'd be smiling and nodding but I was so desperate to go home."