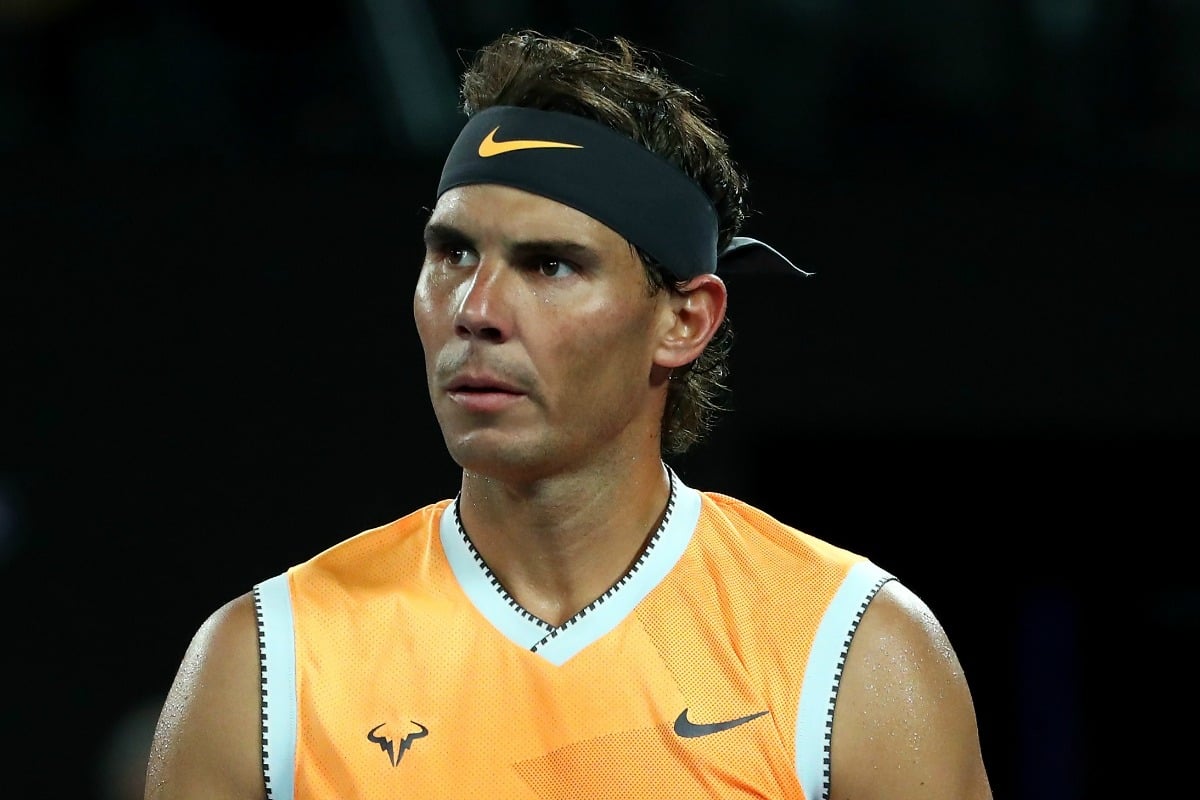 Not many of us can imagine what it must feel like to perform in front of millions of eagle-eyed viewers all over the world as a top level tennis player.
Butterflies probably wouldn't even begin to describe the nerves – they'd be more like pterodactyls taking up temporary residence in your stomach.
And last night's Australian Open decider seemed to prove it for Rafael Nadal. While he's since denied his loss had anything to do with nerves, it seemed the only likely explanation for one moment in particular.
The world number two had an unbelievable air swing when attempting a forehand to return to the victor, Novak Djokovic. It looked like his racquet hit his knee on the way through, missing the ball completely as it floated to the ground, leaving fans shocked and…confused.
Finals jitters for Rafa? #AusOpen pic.twitter.com/xs2LMyttQy

— #AusOpen (@AustralianOpen) January 27, 2019
Many speculated that the final had simply proved too much for Nadal.
In commentary for Channel 9, Lleyton Hewitt said he couldn't recall ever seeing Nadal make such a blunder.
"I'm not sure if I've ever seen that. A clean miss on a forehand," Australian Davis Cup captain Lleyton Hewitt said in the Channel 9 commentary.
"There's a little bit of breeze out there .. but that's bread and butter. It's a weapon the forehand and he's had an airswing, just not settled at all," he added.
It was the very first set of the match – a match which ended in Djokovic winning 6-3, 6-2, 6-3.
Though proving he is, of course, human and capable of errors just like the rest of us, the airswing seemed to set Nadal up for the loss, rattling him for the remainder of the match.
Here's what the internet had to say:
Looking for Snape muttering curses in the crowds at Nadal…never see him completely miss a forehand. (And yes I know Snape was counter cursing, don't @ me).

— Mark Dodd (@MarkBrooksDodd) January 27, 2019