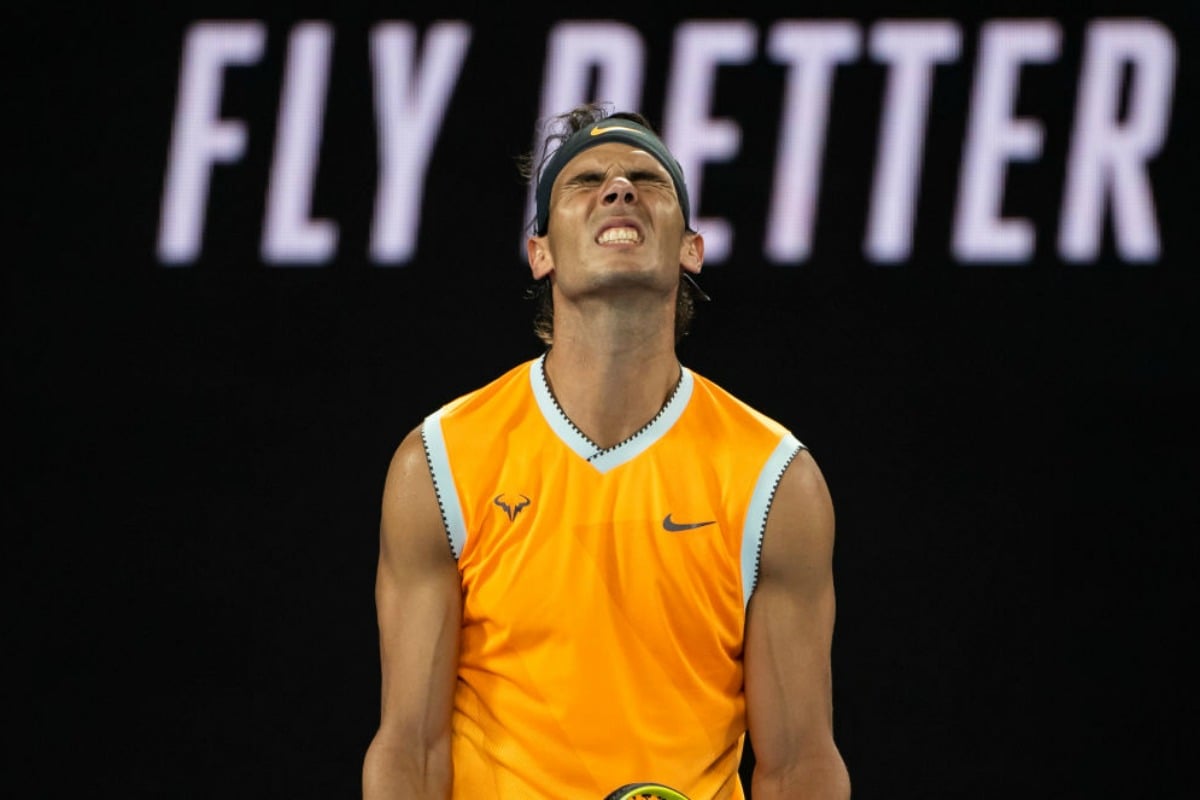 Rafael Nadal believes he has the offensive game to stop his great rival completing another 'Djoker Slam' at the French Open; he just needs to work on his defence.
Nadal was swatted aside by Novak Djokovic on Sunday night in the most one-sided Australian Open finals in 16 years, losing 6-3 6-2 6-3 in a tick over two hours.
It was the first time Nadal had failed to take a set at a Grand Slam final.
Despite the magnitude of the loss, there's no great alarm in Nadal's corner.
He also strongly rejected claims he was nervous coming into the match and this contributed to the result.
"I make more mistakes because he pushed more," he said.
"That's all. It is not about being more nervous. I have been [having] normal nerves, like final of Grand Slam. But the things started so quick. [Djokovic] was pushing me to every ball."
The Spaniard, who has been recovering from injuries since last September's US Open, didn't drop a set on his road to final at Melbourne Park and looked in terrific nick heading into the showpiece match.
But the world No.2 said taking the step up to play the world No.1 at the peak of his powers was simply too much.
"I don't like to say he played unbelievable, well, because looks like you find an excuse for yourself. The real thing is he played so well. He did a lot of things very difficult unbelievable well. He hit so long. His return was fantastic. He was super quick," he said.
He said that after months off competing, he played "fantastic tennis" throughout the rest of the tournament, but had not faced a major challenge until facing off against Djokovic.
"Is true that probably physically I was not able (to compete).