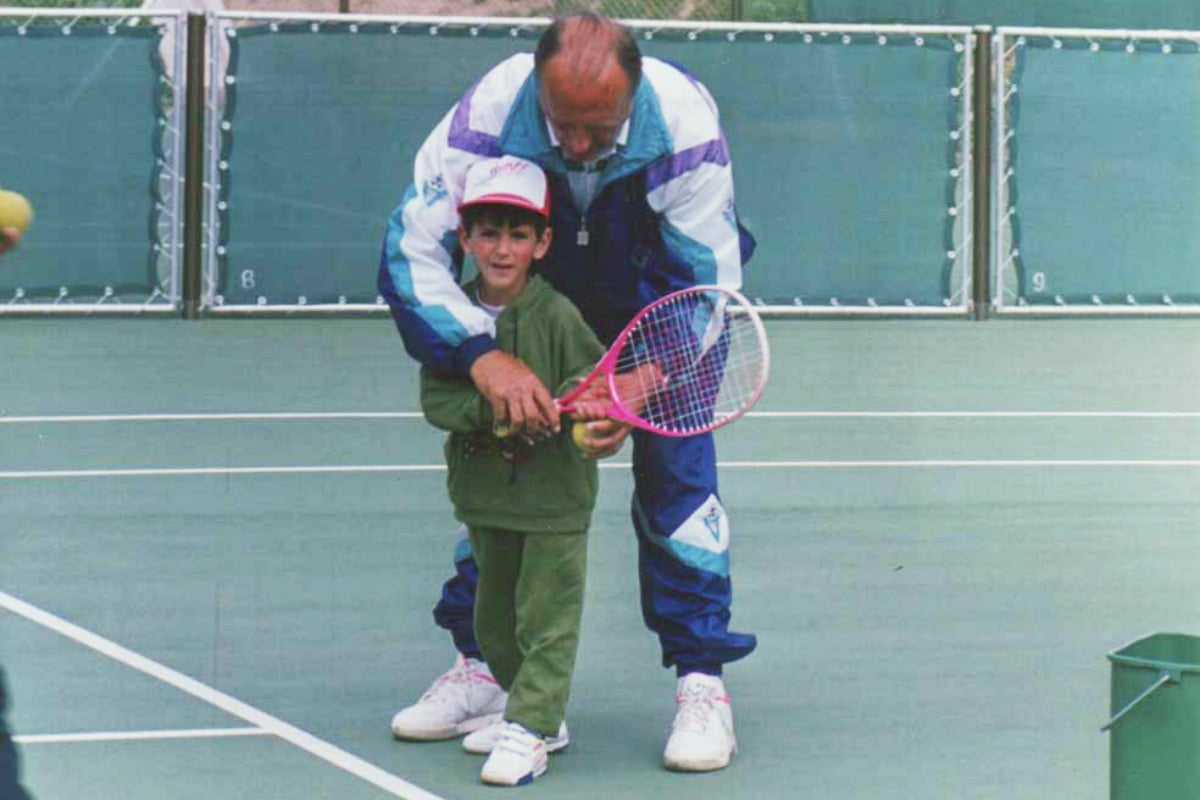 When Novak Djokovic turned 12 years old, he heard bombers fly overhead whilst he sang Happy Birthday.
The world number one was living in a small apartment in Belgrade, Serbia, with his parents and his two brothers, Marko and Djordje, as NATO jets targeted the capital.
It was the midst of Yugoslav Wars, and he was forced to practice tennis inside an empty swimming pool, which had been converted into a tennis court. Often the practice sessions would abruptly end as he ran into the bomb shelters to seek cover.
Djokovic explained that during the few months NATO was bombing Belgrade in 1999, the fear and exhaustion caused him to lose focus.
"Because we were waking up every single night more or less at 2, 3am for two and a half months," he told CBS' 60 Minutes in 2012.
"But the best thing about it… I always try to remember those days in a positive, in a very bright way… We didn't need to go to school and we played more tennis," he added.
He further explained that those few months were formative for his family, and fuelled his desire to be successful.
"[The war] made us tougher. It made us more hungry, more hungry for the success," he explained.
Ever since he was a child, the 31-year-old knew he wanted to be the world number one.
Djokovic's former coach, Jelena Gencic, has told stories of the young boy turning up to a summer training camp with a bag so neatly packed it looked professional.
She was working at a summer clinic in the ski town, Kopaonik, where the Serbian lived.