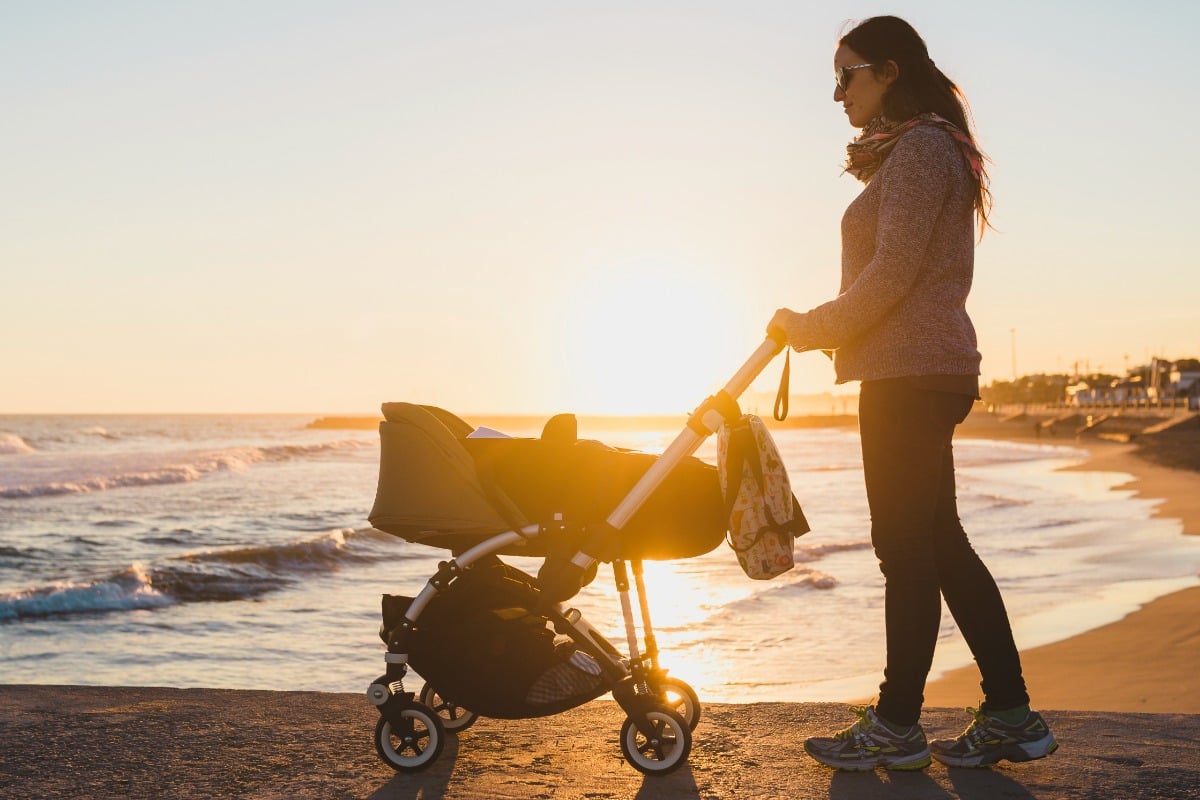 With spring beginning and the weather heating up, it's natural for parents to want to protect their babies from the harsh sun. But what they're doing to keep their babies sun-safe could be putting their lives at risk.
Although fairly common practice in our warm climate, covering a baby's pram with a cloth can actually be dangerous.
"If you've got no air flow and you've got something heavy on top, the rise in temperature is akin to leaving them in a car," Kidsafe Queensland's Susan Teerds tells Mamamia.
"Babies won't necessarily start crying. They might go very red because they're overheating, but then they very quickly can just pass away."
"Babies can't regulate their body temperatures. They rely on us – they're defenceless."
Us grown-ups also need to protect ourselves from the sun. Here's what happens to your skin when you tan. Post continues after video. 
It's recommended that babies under the age of one not be exposed to direct sunlight in the middle of the day, so it's unsurprising parents want to keep them safe.
"They're all worried about the sun, as they should be," Teerds adds.
Some parents cover their prams with muslin wraps. But this might not be enough to protect their babies from the sun. As Cancer Council Victoria points out, if you can easily see through the fabric, chances are UV can easily pass through it.
On top of that, Swedish research has shown that even light fabric such as muslin can increase the temperature inside a pram.
Heavier coverings, such as towels, blankets and plastic pram covers, offer more protection from the sun but put babies at greater risk of overheating.