Mackenzie Isedale was just nine years old when she was diagnosed with Acute Lymphoblastic Leukemia – a type of blood and bone marrow cancer, which affects the white blood cells.
And up until the day she was rushed to hospital, her mum, Errin Isedale, says she displayed no real symptoms of the potentially fatal illness.
"She'd had a little bit of bruising on her legs and she was tired and feeling dizziness, but there was nothing that you would think was sinister," Errin, 40, tells Mamamia exclusively.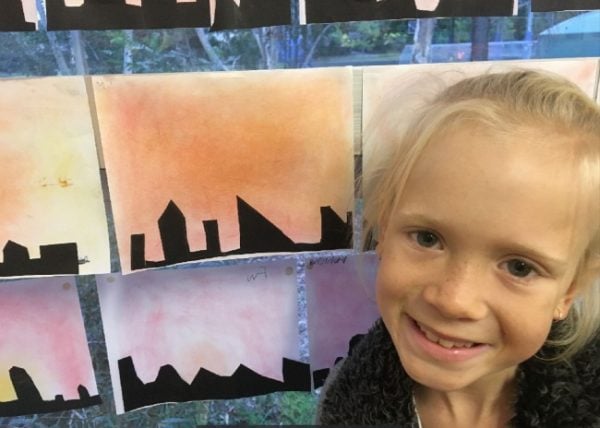 She says it was the first day of the Easter school holidays in 2016 when they noticed something was wrong.
"She got up on the first day of the school holidays and complained that she was dizzy, and my other daughter said she had white lips," recalls Errin.
From there, it was all a bit of a whirlwind.
"We took her straight to the doctors and they sent her straight to the hospital for blood tests, and at 3:30 the same afternoon, I got a phone call saying she had to go to our local hospital for chest X-rays, which would determine whether she could go in the car with us to the children's hospital at Randwick or whether she needed a helicopter ride," continues Errin.
It was something the family never saw coming, and they were understandably left devastated by the news Mackenzie had cancer.
"I didn't want to believe it. I was just blown away and shocked, and I just really didn't want to believe that that's what it was," says Errin.