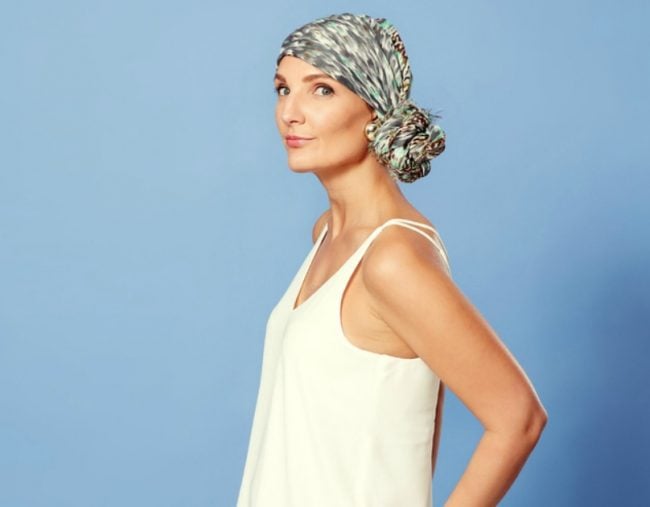 Emily Somers is kickarse. She is the lady startup behind Bravery Co – an online scarf store for people who hate cancer, whether they have it or not.
While she travels the world, Emily designs scarves for cancer patients and cancer haters. She wants to empower those that must "turn up and kick cancer's arse each day".
Tell us a bit about your business Bravery Co.
Bravery Co stocks a range of soft and stylish scarves for the bald noggin. Each scarf comes with a 'how to turban' tute, and 10% of profits go to cancer research to end this stupid disease.
The idea for Bravery Co. came during my second stint with cancer in 2014. I was shiny bald, sick of my itchy wig, and frustrated with how lame cancer fashion is. After creating Pinterest boards of old Hollywood stars and beautiful African women, I started to develop my own scarf style. Headscarves made me feel young and chic, regardless of my current hair situation. It gave me the confidence and bravery to turn up and kick cancer's ass each day. And now, through Bravery Co., I want to empower others going through a similar ordeal.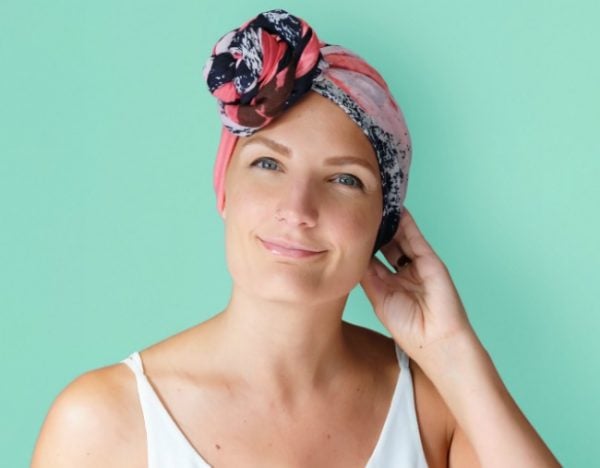 To complement this, The Bravery Blog talks about cancer from a young person's perspective, with the intention of making the cancer conversation easier to have, should it rear its ugly head in your life.
We're also talking to businesses who want to donate headscarves directly to patients at Peter Mac through sponsorship of Bravery Co. It's our dream to give every cancer kicker a bravery scarf.