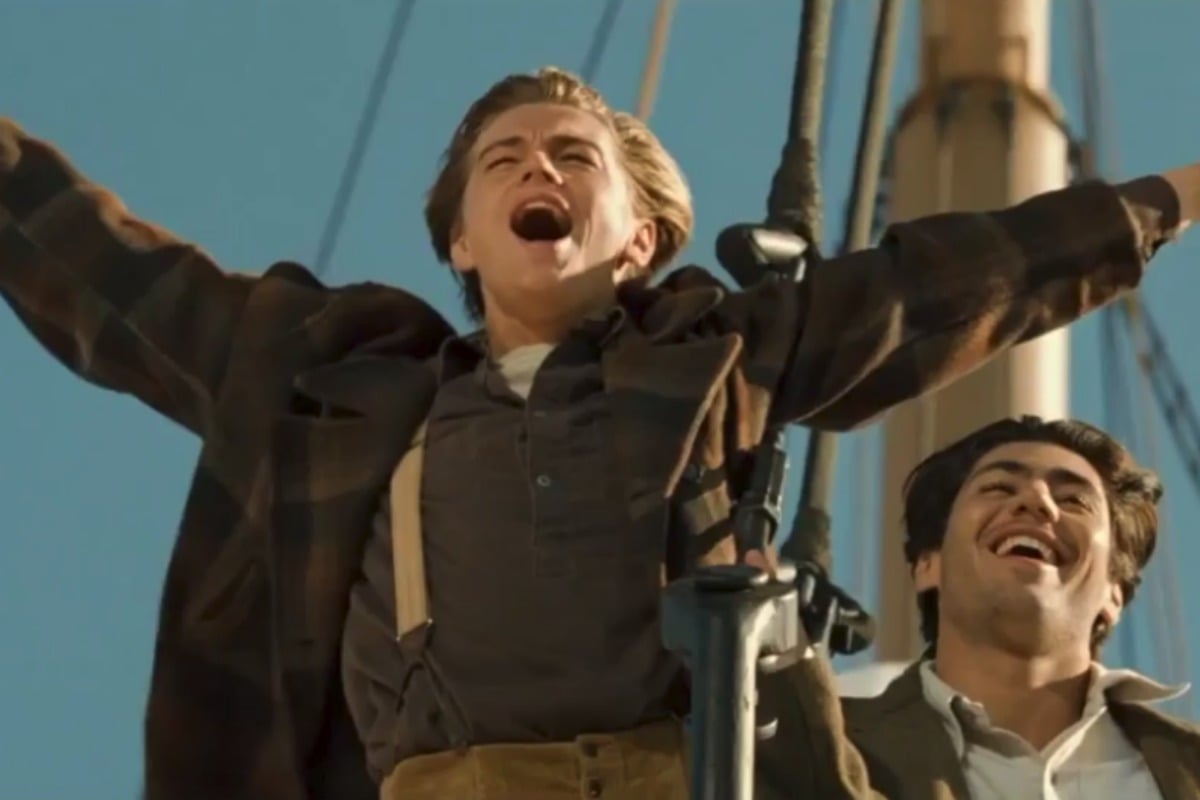 It's one of the most famous lines from one of the most iconic movies, but director James Cameron recently revealed that Jack Dawson shouting "I'm king of the world!" almost didn't make it into 1997 classic Titanic.
All because Leonardo DiCaprio wasn't quite convinced by the line.
If you can't quite recall the scene because it's been over 20 years (yes… really, we're old) since the film debuted on our screens, it goes something like this: Jack and his friend Fabrizio (played by Danny Nucci) are standing at the bow of the Titanic cruise liner at the start of the film, when Jack throws his hands in the air and shouts with pure unadulterated joy, "I'm king of the world."
Watch the iconic scene: 
Although DiCaprio's line has become so iconic that almost everyone feels compelled to yell it whenever they find themselves at the end of a ship (along with the Kate and Leo embrace, of course), the line wasn't even in the original script.