The one glaring, impossible-to-overlook question that's been nagging at you ever since the 1997 release of Titanic has finally been answered.
Yes, we always knew it was meant to be a romantic tragedy. That the couple, who met aboard the famous "unsinkable" passenger vessel in 1912 on its maiden voyage from Southampton to New York City, were doomed from the start.
But, surely, surely, both of them could have fit on that floating door?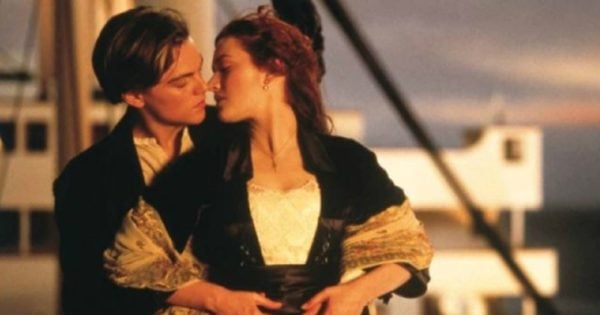 Let's recreate the scene.
The Titanic has struck the submerged iceberg and - against all predictions - the ship is sinking. Spectacularly and tragically sinking.
Lovers Rose (Kate Winslet) and Jack (Leonardo DiCaprio) have escaped the heaving vessel. They're floating in waters that are sub-zero in temperature and they're both going to die from hypothermia.
They find a wooden door, big enough to keep (SURELY BOTH!) one of them out of the freezing cold water. Like the true gentleman he is, Jack offers the door to Kate, who happily slides up there and watches the love of her life freeze to death as he grips onto the wooden edge.
WHY DIDN'T SHE SHARE THE DOOR WITH HIM?