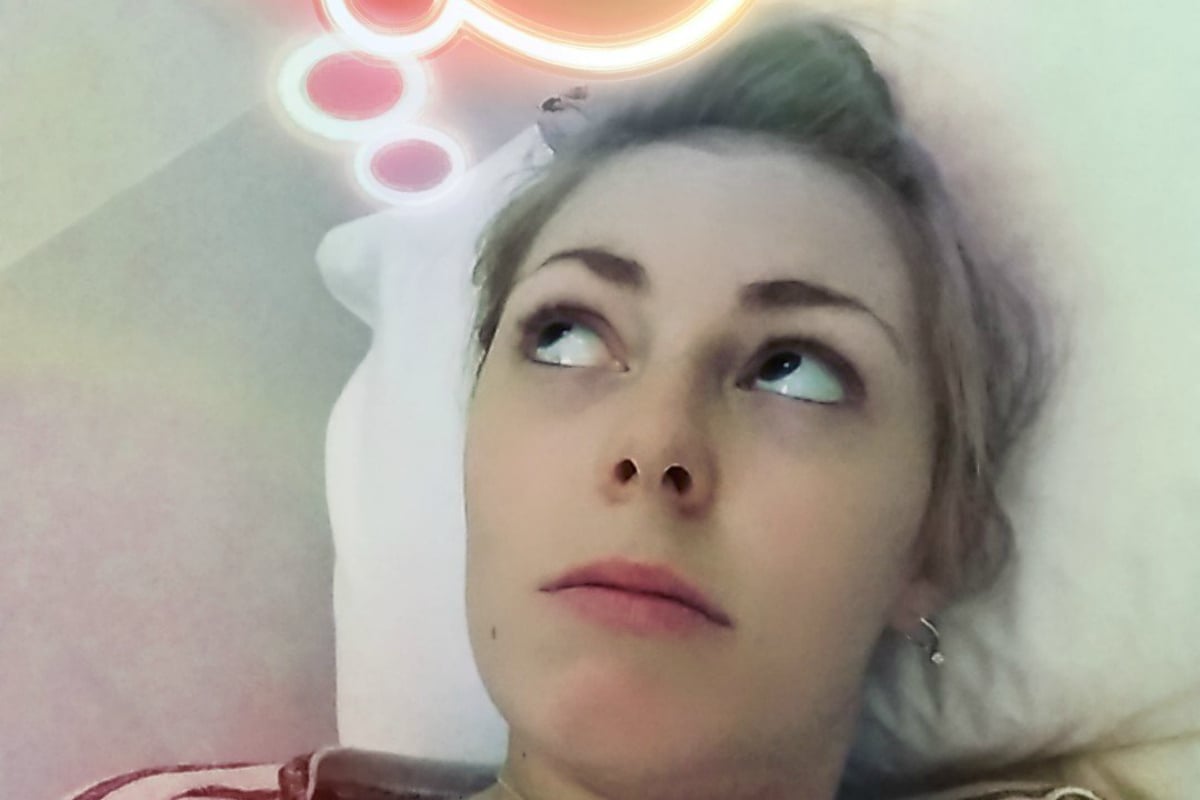 This is one woman's experience and should not be interpreted as medical advice. 
The Mirena IUD.
A small, T-shaped device containing 52mg of the hormone levonorgestral, placed into the uterus by a trained medical professional
It is a lifesaver for a number of women; resulting in less period pain or even no periods at all – that said, I want to be upfront, pointing out that hormonal treatments/contraceptives are NOT one size fits all.
I've had a history of endometriosis since age 11. That's right. ELEVEN. I was just a kid. Looking back now I'm grateful because I had my mum by my side. She had suffered the better part of two decades with her own endometriosis/adenomyosis issues; so recognised the signs in me early on.
I had a severe reaction to being placed on the pill, Levlen, resulting in a trip back to my GP for a referral to a specialist. After seeing an Adolescent Gynaecologist, I was told I have a sensitivity to the hormone, levonorgestral, and to "never, ever let anyone place a Mirena in you".
Learn about the difference between sadness and depression. Post continues after video. 
Unfortunately this gynaecologist wasn't available and I ended up seeing a new gynaecologist. Skip to May 2012. One laparoscopy under my belt, a definite diagnosis of endometriosis and suspected diagnosis of adenomyosis.
My gynaecologist was concerned as my surgery was only two years prior, so instead of continuing on the pill, she presented the Mirena as the "best" option for me. I repeated what my previous gynaecologist said – she refuted the claims as "misinformed", "the Mirena only delivers a very small dose".
I reiterated the issues I'd had on the pill that contained the same hormone as what the Mirena contains. She asked me how bad my pain was; if it's as bad as I said, why wouldn't I try something that could help me? Apparently current research said it was the best treatment for adenomyosis. If I didn't like it, she would take it straight out, she said.
Six weeks later. I was suffering like never before. I'd experienced a constant period from the day of my surgery and was still experiencing pain, which I hadn't this far post-op last time. My gynaecologist said it was normal and "give the Mirena 6-12 months to settle". She wrote a prescription for anti-inflammatories and the pill. I was concerned about the double up of hormones, but she insisted it was safe.