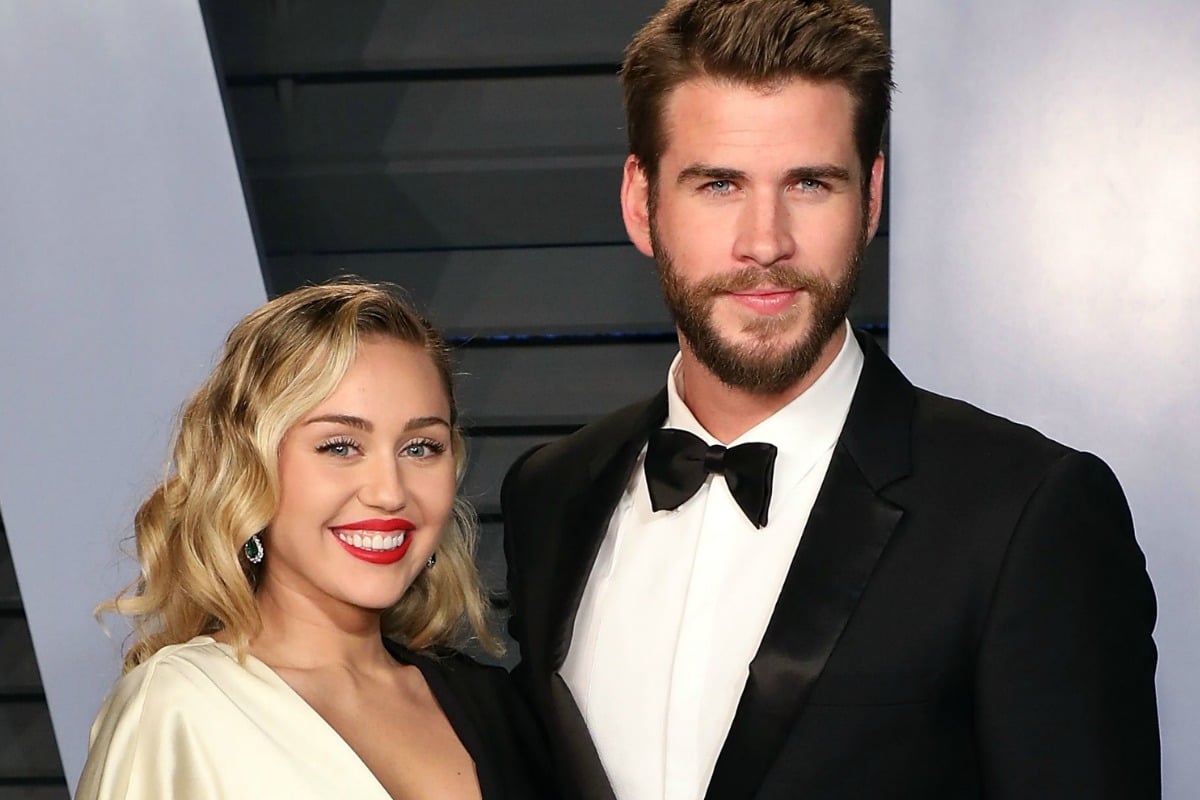 A number of things have come out of the Miley Cyrus and Liam Hemsworth break-up: A new song, sunrise photos, plenty of Comments by Celebs content and a lot of 'sources'.
Said 'sources' have made themselves available to tell us, the non-sources, what's definitely been going on with the couple, who announced their split last weekend.
"Liam and Miley have agreed to separate at this time," a representative for Miley said in a statement.
Throwback to February, when Liam gushed about Miley on TV. Post continues below audio.
"Ever-evolving, changing as partners and individuals, they have decided this is what's best while they both focus on themselves and careers."
The statement said the pair would "still remain dedicated parents to all their animals" and thank god, we were really starting to stress about the impact of this on their seven dogs, two mini horses, two regular-sized horses, pig and three cats.
There's also been kissing on a boat, dancing on a boat, drinking on a boat, Instagram shade, mediocre nature photography, live commentary from Spencer Pratt and most recently a new song from Miley that's 120 per cent about Liam.
It's a lot to keep up with.
BUT, never fear, because the 'sources' are here to tell us the truth, the whole truth and nothing but the truth. Here's what they're saying.
Miley and Liam broke up because of Liam's social life and use of 'certain drugs'.
A 'source' told PEOPLE that everyone considers Miley a 'wild child' but it's actually Liam whose partying was an issue.
"Everyone always thinks Miley is problematic and immature and a hardcore partier while he's this chill surfer dude, but that's actually [not accurate]," the 'source' said.
"Liam parties with his friends, and Miley thinks he should've grown out of that by now."
A TMZ source "with direct knowledge of the breakup" (and who may or may not be one of their pets) said Miley's dealbreaker was "that Liam was drinking a lot and using certain drugs, and she wanted no part of it".