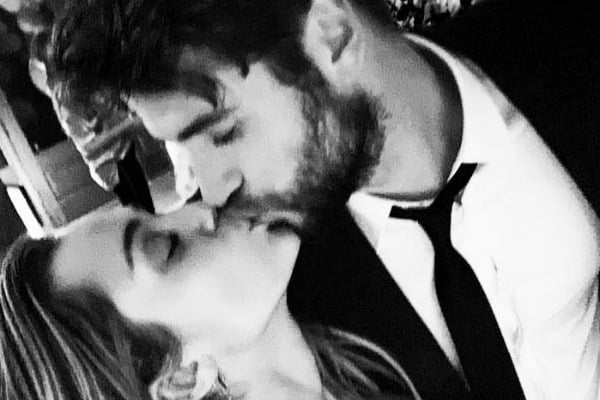 It was meant to be a "top secret" wedding.
Miley Cyrus and Liam Hemsworth had made a point of keeping the ceremony small – only close friends and family – and telling them strictly no photos.
Yet when the pair tied the knot at their home in Tennessee on December 23, within just a few hours, the world knew all about it.
So who messed up?
Well, the Malibu singer's sister Brandi Cyrus has explained exactly what happened, on her podcast Your Favorite Thing with Wells & Brandi.
Brandi told listeners that the "no photos" message was drilled into the "small, tight-knit" group of guests, who included just a few of Liam's closest friends and Miley's best friend Jessie.
"Even with family and close friends, they still made a point to say, 'Hey guys, this is a private thing for a reason. We love you all, but please don't take photos'," Brandi said.
"I think because it was just so few of us, they just assumed everyone would be smart enough to know [not to post about the wedding]."
 

View this post on Instagram
But one of Liam's friends, pro surfer Conrad Carr, somehow missed the message.
"I didn't really ask what happened, but I think from what he said, no one told him not to post about it, so he didn't know," Brandi said.