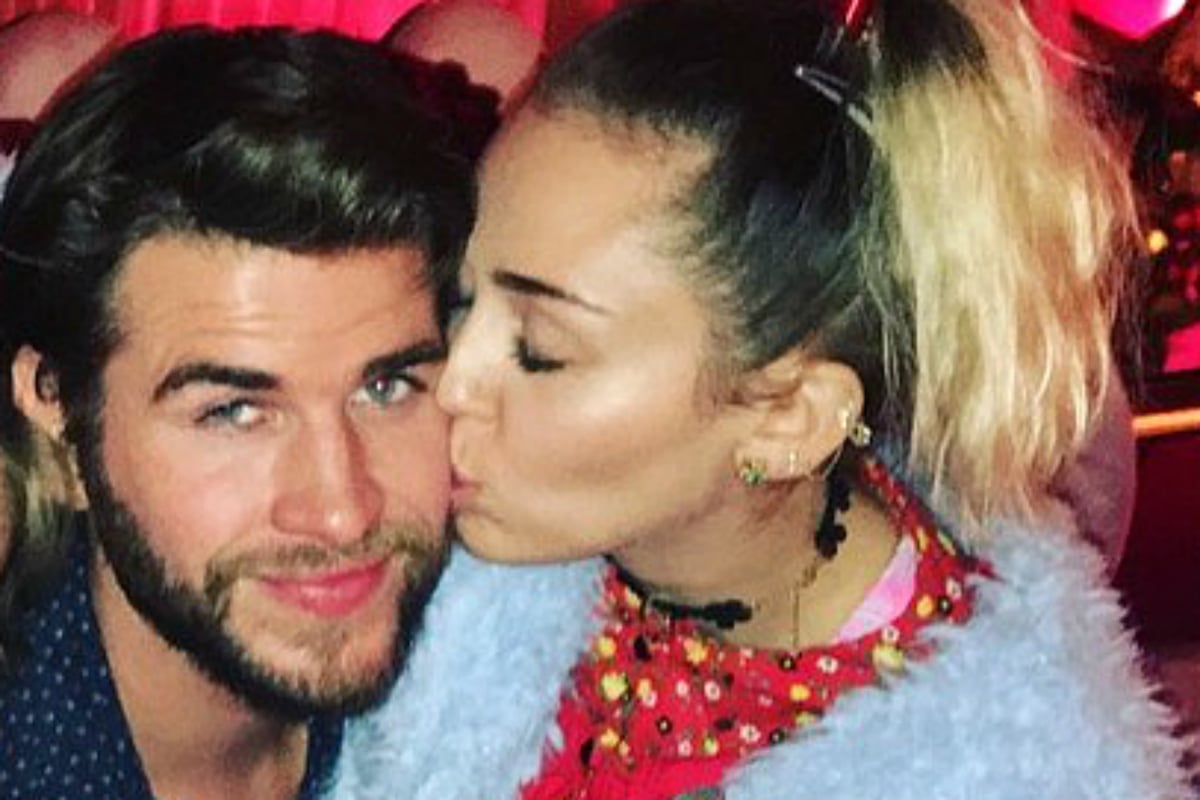 They quietly wed in a beautiful and personal ceremony just before Christmas, and went on their honeymoon with the entire Hemsworth clan – so it's currently very happy days for Hollywood couple Miley Cyrus and Liam Hemsworth.
But it hasn't always been that way.
We were reminded recently that the couple split in 2013, when the internet unearthed a tweet from Cyrus, 26, about then-ex Hemsworth, 28, in which she talked about wanting to see The Hunger Games, but not wanting to watch Hemsworth in it "for two f**king hours."
The couple had met on the movie set of The Last Song, and become engaged when Cyrus was only 19. At the time, Cyrus, the daughter of iconic singer Billy Ray Cyrus, was an established Disney star wanting to update her 'child' persona, whilst Hemsworth was just beginning his Hollywood career. They were at two very different points in their lives.
You may recall Cyrus's infamous onstage twerking with Robin Thicke, at the MTV Music Awards in 2013 – an incident which it now seems led to the beginning of the end of the pair's first engagement; because, only a month later, Cyrus announced the engagement was no longer.
The couple was apart for three years, until they reconciled in 2016. At that time, they both discussed what went wrong in 2013.
 

View this post on Instagram