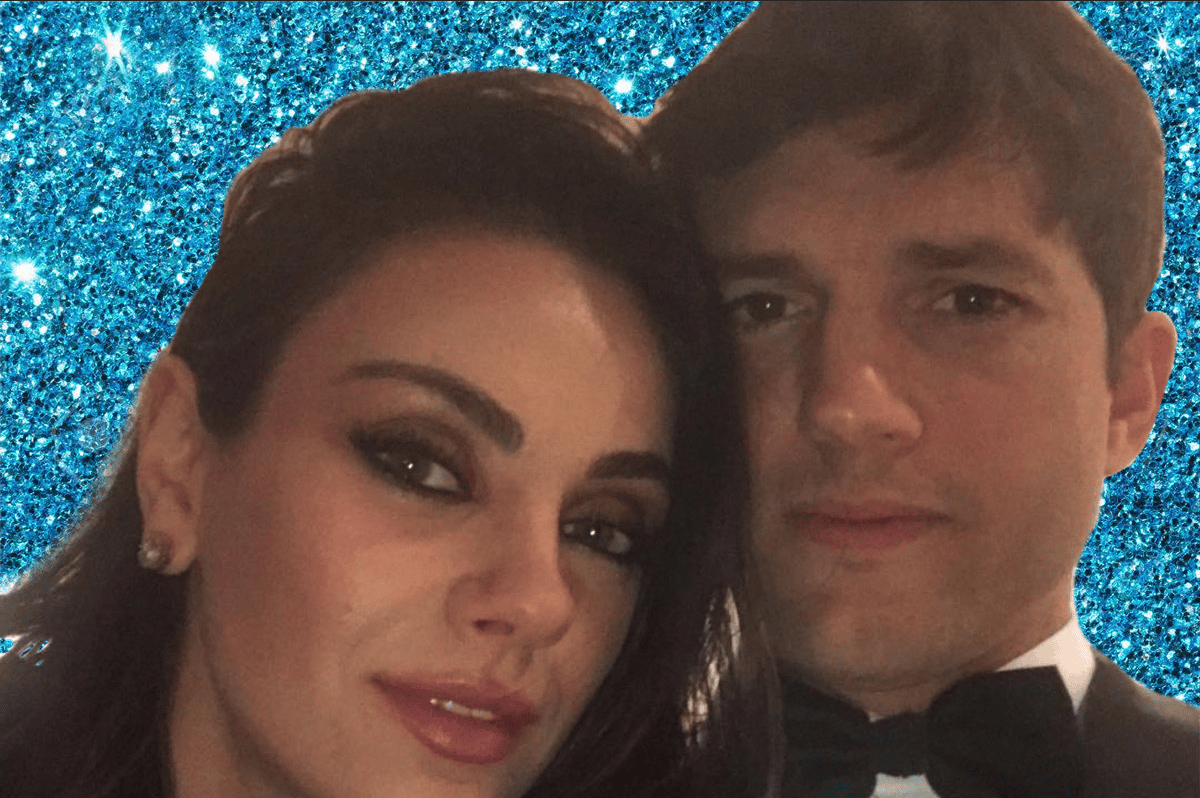 Sometimes when you're a Hollywood celebrity, people who aren't you or your partner decide your marriage is over. And they put it on the front page of a magazine.
Over and over again, for years.
They also decide you're pregnant, with twins, multiple times.
¯\_(ツ)_/¯
For Mila Kunis and Ashton Kutcher, they know this tabloid touchstone too well.
The couple, who have been together since 2012 and married since 2015, this week discovered while sitting next to each other in the car that they're getting a divorce.
Oh.
So who broke the news to them? A glossy mag with some goss, of course.
"Babe, what's happening?" a concerned Kutcher, 41, asks Kunis, 35, in a video posted to his Instagram.
"It's over between us," his wife *confirms*.
"It's over?" Kutcher asks, obviously sad. "Oh my God! What are we gonna do?"
"I felt suffocated," Kunis divulges.
"You felt suffocated by me? I was so overbearing wasn't I?"
"Also, I took the kids," Kunis reveals of their two children, Wyatt Isabelle, four, and Dimitri, two.
"Oh, you took the kids? I don't get the kids anymore?"

"You had a very dark secret exposed," Kunis explains to Kutcher.
"Oh my gosh. What was the dark secret?"
No one… knows.
"I guess it's over @intouchweekly," Kutcher said in the caption of the Instagram post. "Have fun selling magazines this week."