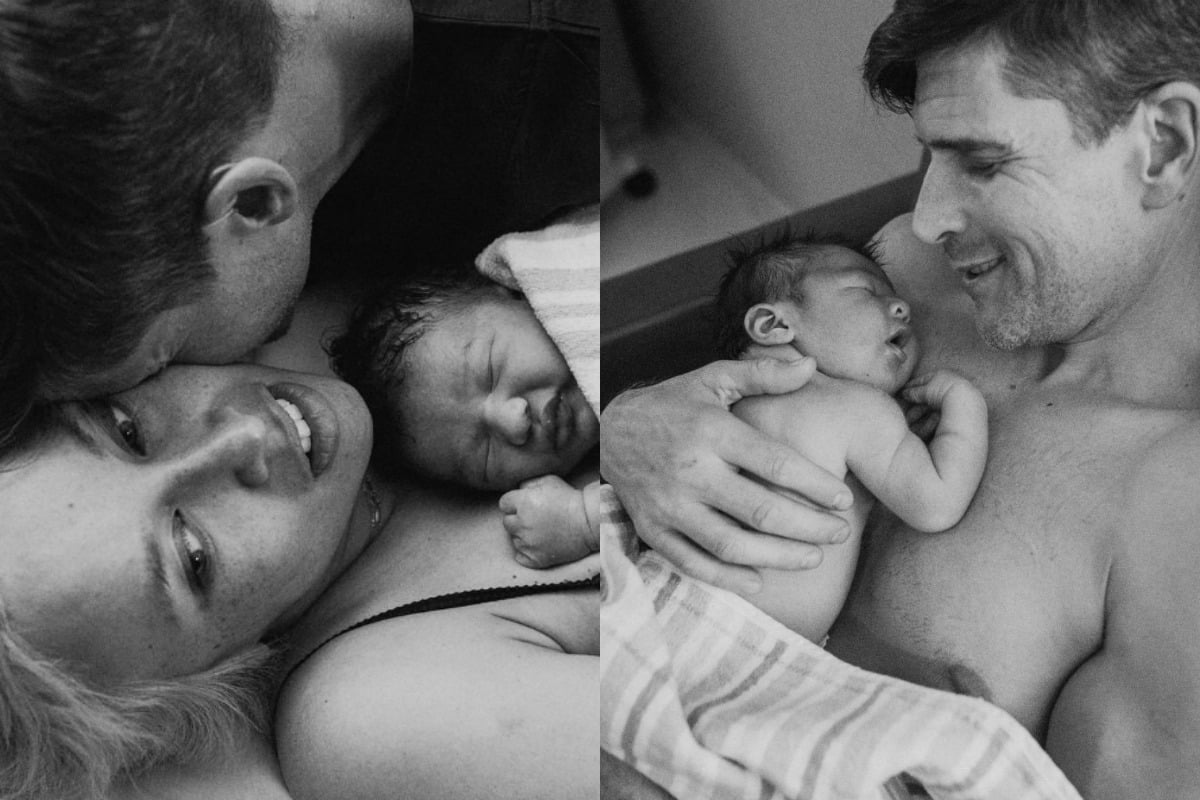 Last week, at the end of an eight hour shift, I got to care for and witness the most glorious bub full of thick black hair entering our world for the very first time.
Mum was an absolute champion, breathing baby out like a birthing goddess with a few little squeaks in between, and dad was a blubbering mess with his head in one hand, clasping her hand with the other.
When bub rose to mum's chest, they all embraced and flooded the room with their happy tears and bundles of oxytocin. It was a brilliant shift and beautiful birth with the most in-love, soppy-go-lucky couple and I left on a high.
Then naturally, as I do whenever I am a part of another baby entering the world, I relived my own births on the drive home. Some days I am that motivated by women that I plan on conquering the whole calm birth thing 'next time' – and then other times I feel like an epidural is the most suitable option given my partner kind of opted out during my labours.
Questions about childbirth (answered by mums and non-mums). Post continues after video.
You see, what I have learnt in my nine years of midwifery is that without a doubt, there are two – only two – types of partners. There are the partners like the above. The Osher Gunsbergs of the birthing world. Those partners that see, hear and feel everything their partner does and almost birth the baby with them.