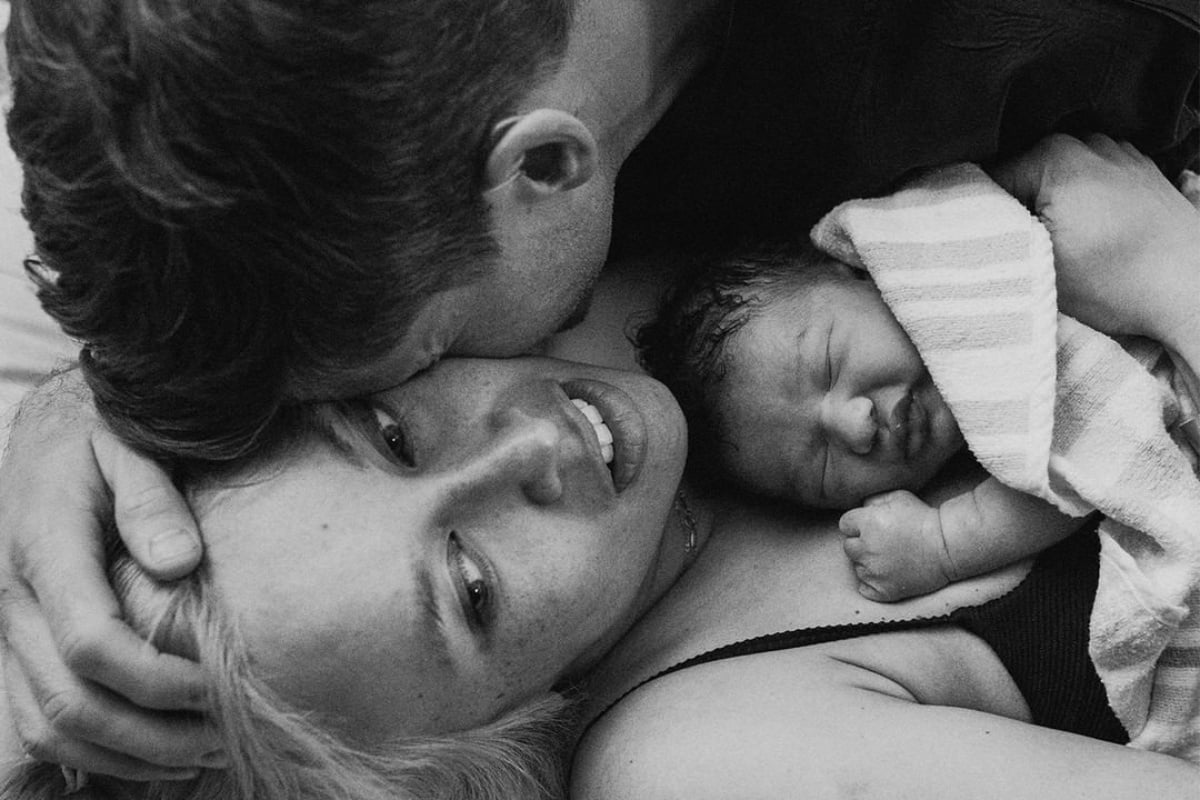 In very exciting news, Osher Günsberg and wife Audrey Griffen have welcomed their first baby together, a son called Wolfgang.
The Bachelor Australia host shared that 'Wolfie' was born on Friday in an Instagram post on Sunday night, with a caption explaining how in awe he was of Audrey.
"I am in complete awe of my wife," he wrote. "What I witnessed her do, the power I saw her summon from within her to bring this boy into the world was utterly astonishing."
Listen: Osher Günsberg joins Mia Freedman on No Filter to talk about his book Back, After The Break, where he writes about his life.
"⁠As he came closer and closer, her body began to unleash an incredible energy that was absolutely not going to be held back. ⁠Yet Audrey was able to harness it, guide it, and use it to transcend the extraordinary pain she was feeling and channel it all towards an energy that brought this boy alive and well into the world."
The couple met on the set of The Bachelor season four and went on to marry in the Hunter Valley in 2016.
"That I've known Audrey for over five years, and yet had no idea that within her this whole time was an almighty divine force capable of bringing life into the world like this blows my mind and was astonishing to witness," he said.
"I can't think of any single thing a man does in his life that physically equates to what I saw Audrey do."