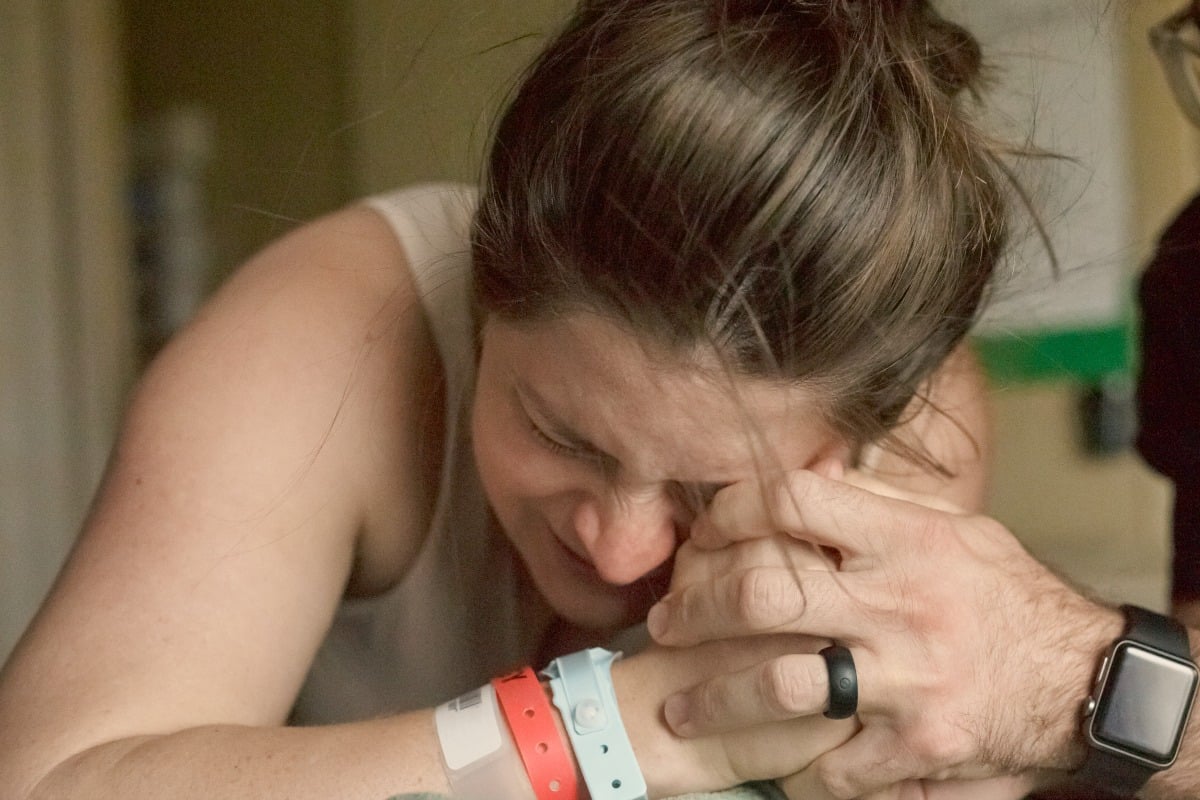 Whenever I ask my mother how much childbirth hurts, out of 10, she laughs and then exclaims something unhelpful like '308'.
Oh.
I then ask if it's sort of like very bad period pain, or a broken bone.
"No," she says emphatically. "It's probably as bad as pain gets…"
She then mutters something about how it was all "worth it" because she had " beautiful babies," which sounds made up but okay.
You see, I'd definitely like to have a baby one day. I just don't want it to hurt. At all. 
So… is that an option? Can I just ask a doctor to knock me out, extract the baby, and then wake me up when we're all done?
Please? 
I decided to ask Dr Joseph Sgroi, a highly experienced obstetrician, fertility specialist and gynaecologist.
"If hypothetically," I began, "I wanted to have a baby, but not feel any pain whatsoever, what would my options be?".
Dr Sgroi explained that, "one of the best experiences women can have is to give birth to their child," and if you're seriously, very afraid of birth, then you might have something called tokophobia.
Tokophobia is the fear of pregnancy and childbirth, and some studies suggest that up to 22 percent of women have some form of it.