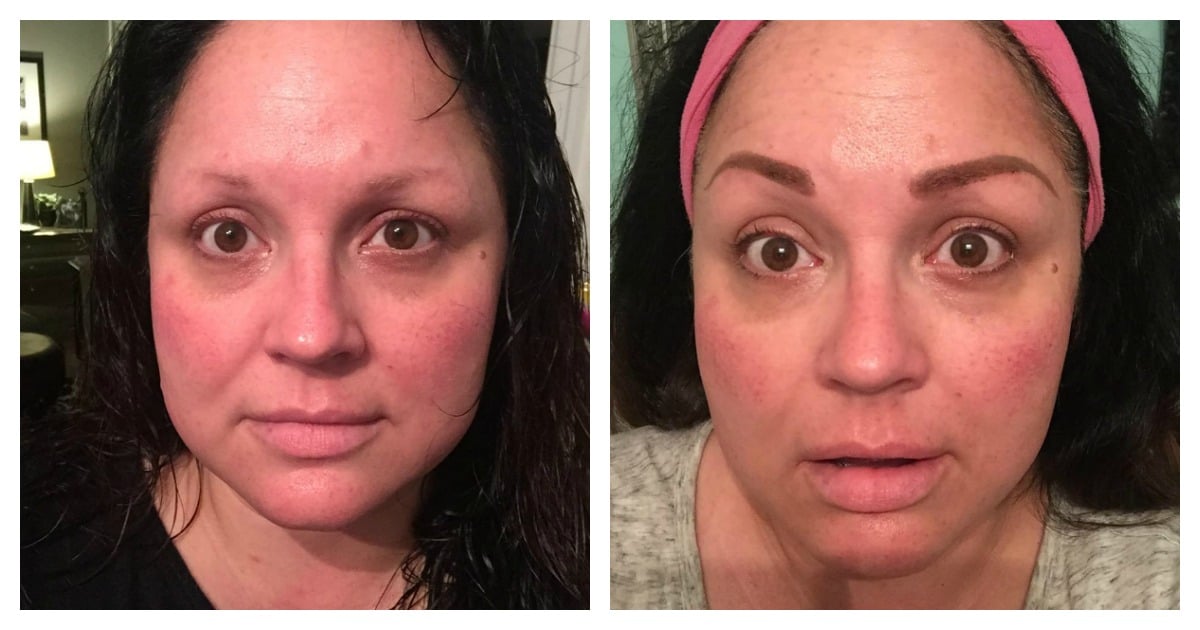 Everything from stretchy choker necklaces to brown lipstick has risen from the '90s graveyard to take a place in our wardrobes. But if you endured that decade the first time you can probably think of one relic that will probably never return — your poor, over-plucked eyebrows.
The brow pendulum has since swung back to 'full' and 'natural', but that's not necessarily happy news for anyone who got a little too tweezer-happy back in the day or whose brows are naturally sparse.
If you've found yourself spending a fortune on gels, pencils and tints to give the impression of fullness, do we have a Cinderella story for you.
A "virtually browless" Imgur user called Zeldaf recently tested a Korean tinting gel, and it wouldn't be an overstatement to say the results were such stuff as brow dreams are made on.
Zeldaf purchased the Etude House Brow Tint Gel, in Grey/Brown, on Amazon for US$7 (it's $8.20 in Aussie dollars) and kindly documented the whole process on Imgur.
Watch: A makeup artists explains why you should apply your brow makeup before anything else. (Post continues after video.)
She described the consistency as tar-like, and was understandably perturbed by how dark it looked when first applied — "Jesus H. Tapdancing Christ WHAT HAVE I DONE" were her exact words.
Zeldaf left the product on overnight — the package recommended a minimum of two hours — and noted that it dried to a rubbery consistency and not "one iota" ended up on her pillow.
That said, the painted-on brows were a source of amusement for Zelda's husband. "[He] kept turning to me in bed to tell me something and he kept bursting into fits of giggles," she recalls.