Yes, you might have been squeezed between a boozy aunt and a forgetful uncle during Christmas lunch, but there's one thing to be thankful for (besides the rum balls): At least you weren't debuting a curtsy to the Queen of England.
It was Meghan Markle's first Christmas with the royal family, after Prince Harry proposed in November.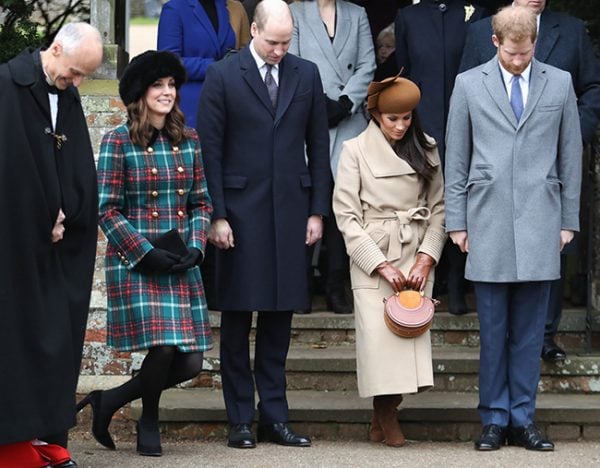 The 36-year-old attended church services on Monday alongside Queen Elizabeth and, outside the Church of St Mary Magdalene, curtseyed as Her Majesty departed.
Markle's soon-to-be sister-in-law Catherine, Duchess of Cambridge, led the way with a graceful curtsy. Markle was a little shy in comparison, and hers was a quick bop.
The video of the family leaving the church, as published by Daily Mail, shows Markle walking and talking with Prince Harry, Prince William and Kate Middleton before the big debut.
LISTEN: What are the ins and outs of Meghan Markle's first Royal Christmas? Post continues after audio.
The Duchess of Cambridge can be seen talking Markle through the curtsy and Prince William seems to be offering encouragement.
Prince Harry provides some words of support as Markle clutches his arm and nods her head with a nervous "yes" and a shy smile.
She looks to Kate directly before the curtsy, taking cue from the Duchess - her ally as a newcomer to the royal family.