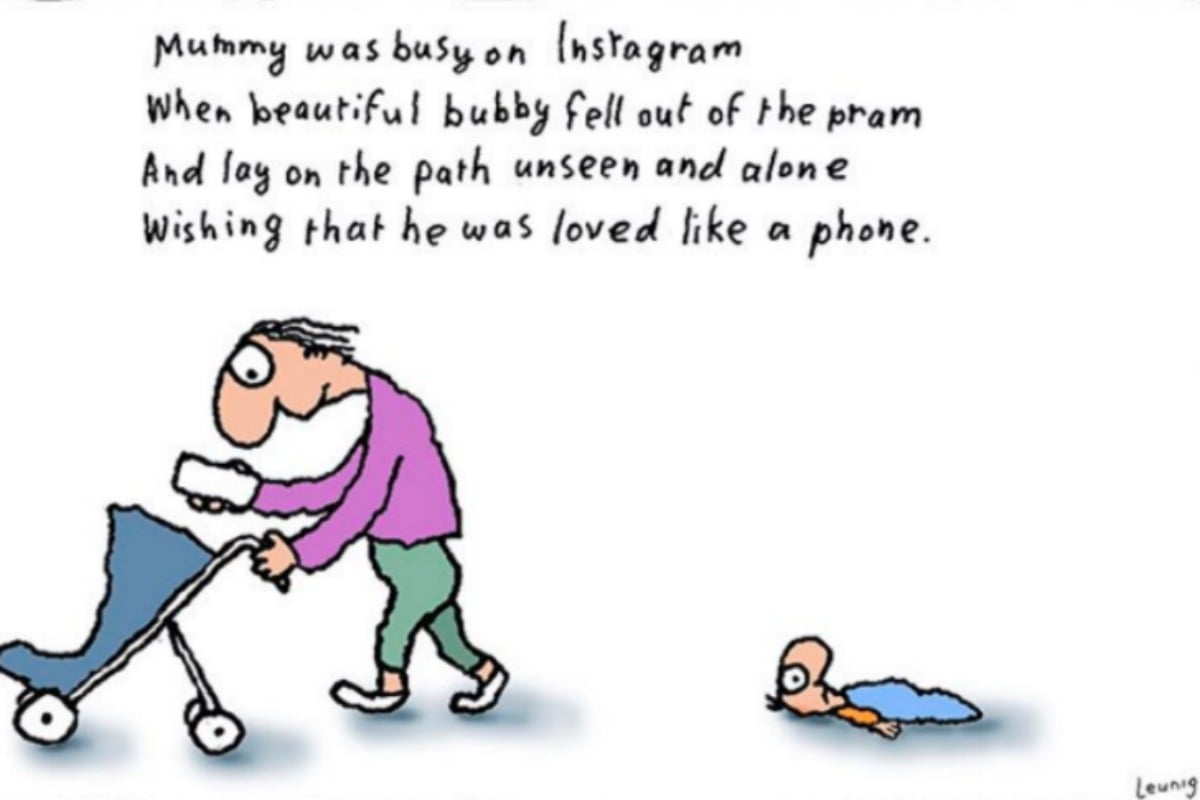 You've probably seen the backlash Michael Leunig received after his cartoon depicting a mother neglecting her baby for her phone was published in The Age and The Sydney Morning Herald on Wednesday.
There is little a mother can do these days without on or offline spectators slamming her. Mummy-shaming is real and rampant, and Leunig's use of mummy was possibly a huge mistake, hindering his much more important message of our society's addiction to social media. 
As if daddies don't do the same thing, Leunig, please. 
Even though I understand why women took this cartoon as an attack on mothers, I believe Leunig was using the eternally profound image of mother and child to highlight what our addiction is doing to our most valued connections and society as a whole. 
Artist William Hogarth used the same image in the harrowing Gin Lane to highlight the road to crisis the gin epidemic was paving in London. We look at this work today as epic, powerful, I haven't heard any criticisms from feminists saying, "We were all addicted. This is mummy shaming. Do you have any idea what the dudes were doing? You do NOT want to know. Seriously."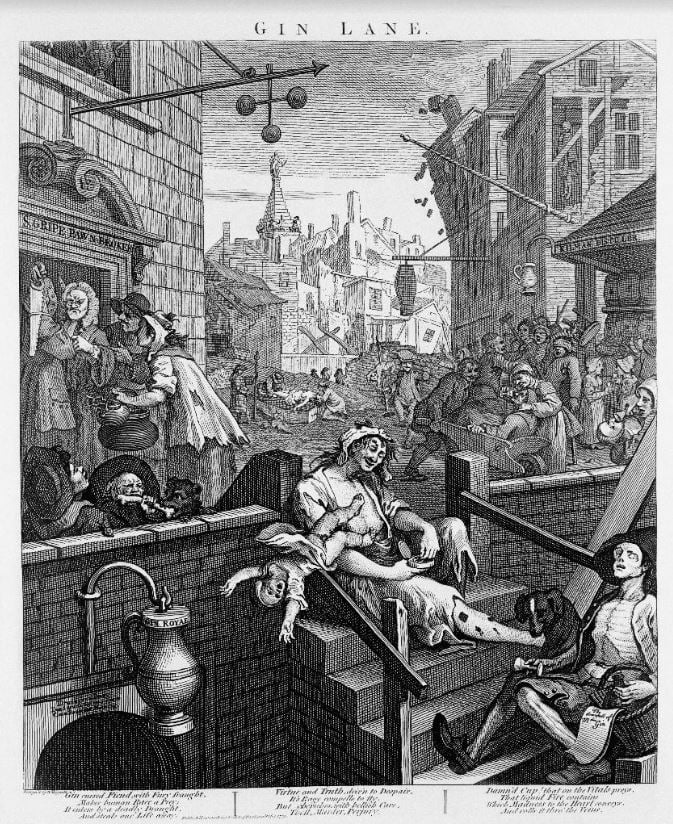 While we all recognise the benefits of iPhones and social media, we are starting to smell something sinister. Our dwindling attention spans, our sweaty skin when our battery falls below 20 per cent, our thumbs jumping to their three favourite apps every 15 minutes for fear of missing out. 
 "I'm addicted to my phone" has lost all meaning as we are all nervous social media junkies waiting for our next influx of thumbs up to scratch a range of recently raised itches. We sit tight, ready to defend our addiction with a barrage of furious tweets before taking a moment to reflect, to have considered conversations that don't begin and end with curt 40-character knee-jerk reactions. 
As responsible adults, shouldn't we be rigorously questioning this technology that has the average American check in every 12 minutes, that statistically eats up 3–4 hours of our day?
In the book 10 Arguments For Deleting Your Social Media Accounts Right Now, the father of virtual reality, Jaron Lanier, explains in great detail the way tech lords in Silicon Valley have shifted from selling us stuff to offer a "free" service, to modifying our behaviour with algorithms. Punishments and rewards are diligently dished out to keep our attention on a leash so tight we become irritable, paranoid assholes, as Lanier puts it.   
Like any addict, we have all, at one point or another, been shocked by our behaviour. How did it come to this?