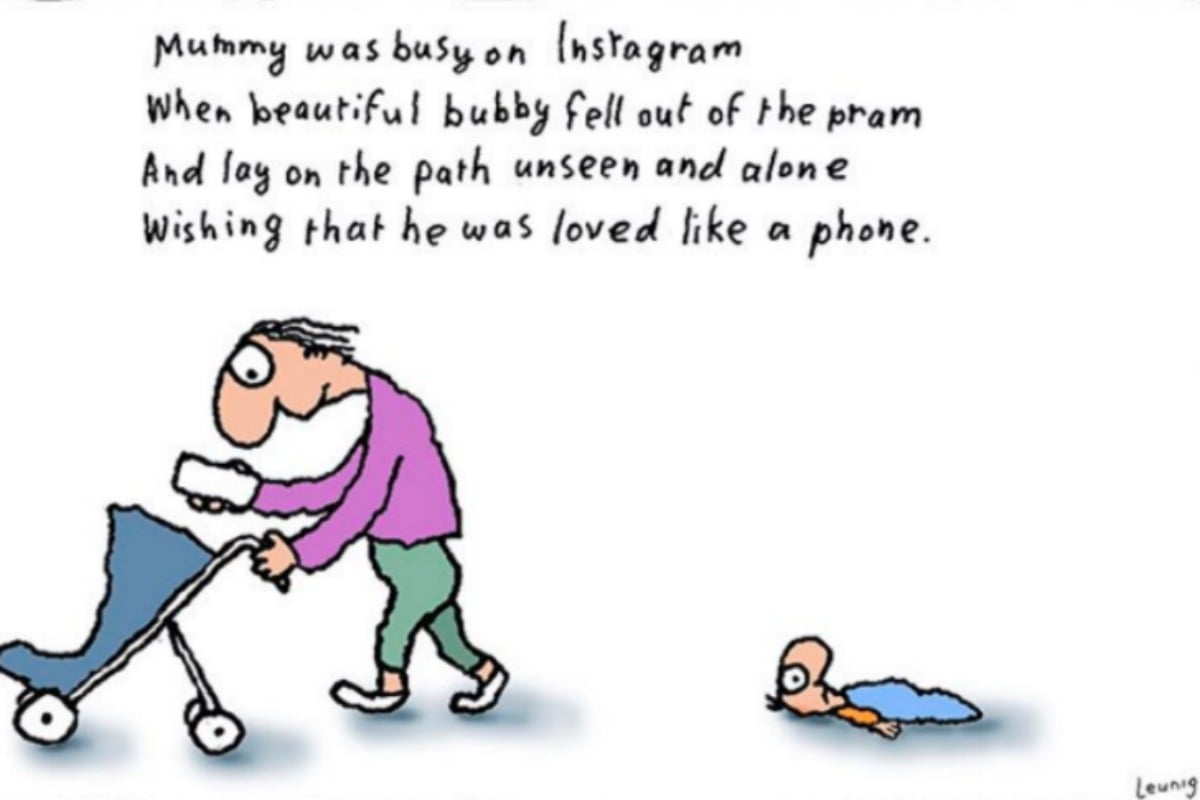 You might have seen the Leunig cartoon.
Published in The Age and The Sydney Morning Herald on Wednesday, the cartoon depicts a mother pushing a stroller while looking at her phone.
A few metres behind her lies her baby who fell out of the pram without her even realising it.
Strange. I've been a mother for 12 years and not once did my child ever fall out of his pram without me noticing.
The text above the cartoon reads:
"Mummy was busy on Instagram
When beautiful bubby fell out of the pram
And lay on the path unseen and alone
Wishing that he was loved like a phone."
Ah, yes.
Mothers are always the enemy.
The cartoon has, of course, been subject to heavy criticism.
But here's the thing. I'm not denying I've never checked my phone while in the company of my child. Quite the opposite.