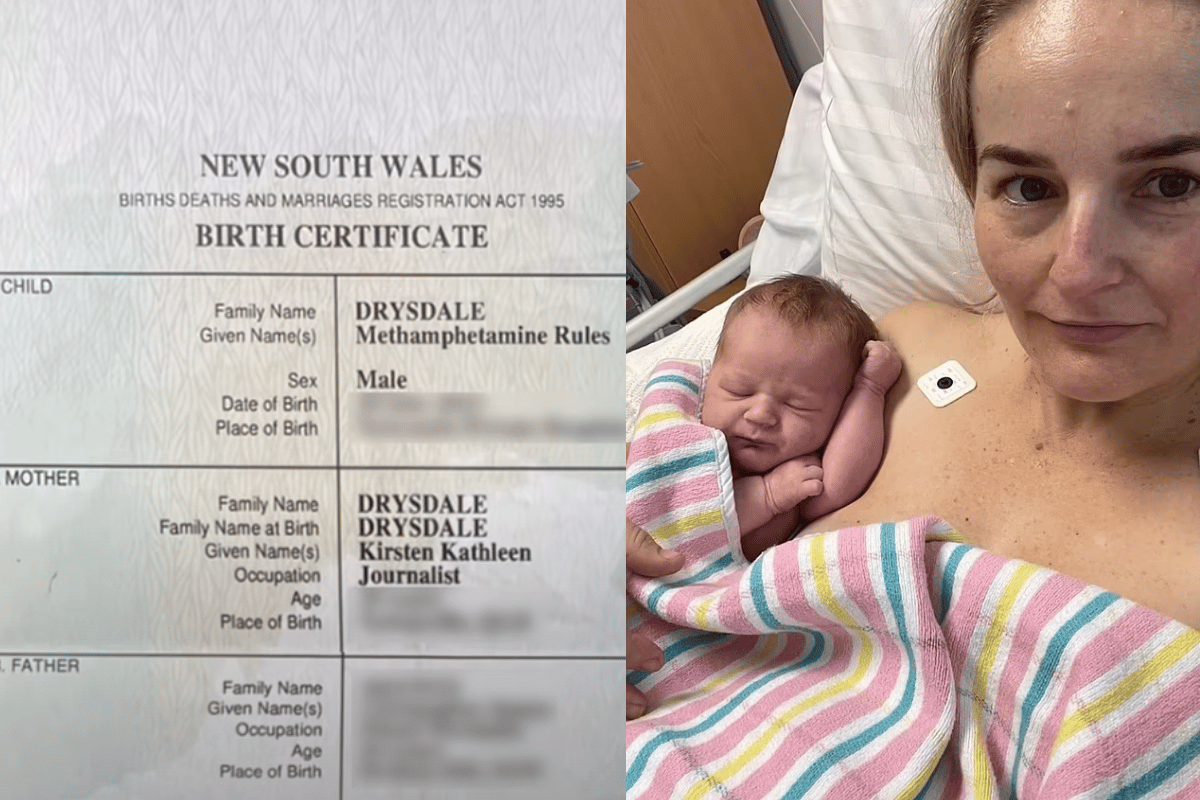 It's certainly not the baby name everyone would choose for their newborn.
But Kirsten Drysdale had a point to prove.
Drysdale is a journalist best known for presenting WTFAQ and co-presenting Reputation Rehab, both programs on the ABC.
As part of the first show, Drysdale and her team investigate viewer's burning questions. Interestingly, one of the most common questions has been 'What can I legally name my baby?'.
So Drysdale decided to not only look into the matter — but take it one (or many) steps further.
Watch: Kirsten Drysdale registering her baby's name. Post continues below.
After trying to get a clear answer on what you can and can't name your baby via the Department of Deaths, Births and Marriages, Drysdale still felt unclear.
At the time, she was heavily pregnant — and so, she decided to test out the question herself.
Recently, Drysdale and her husband Chris welcomed their son into the world. And what better name to give him than 'Methamphetamine Rules'.
"We thought, what is the most outrageous name we can think of that will definitely not be accepted? Methamphetamine Rules we thought would surely get rejected, and then when it does, we can find out what name the registrar chooses," she told news.com.au this week.