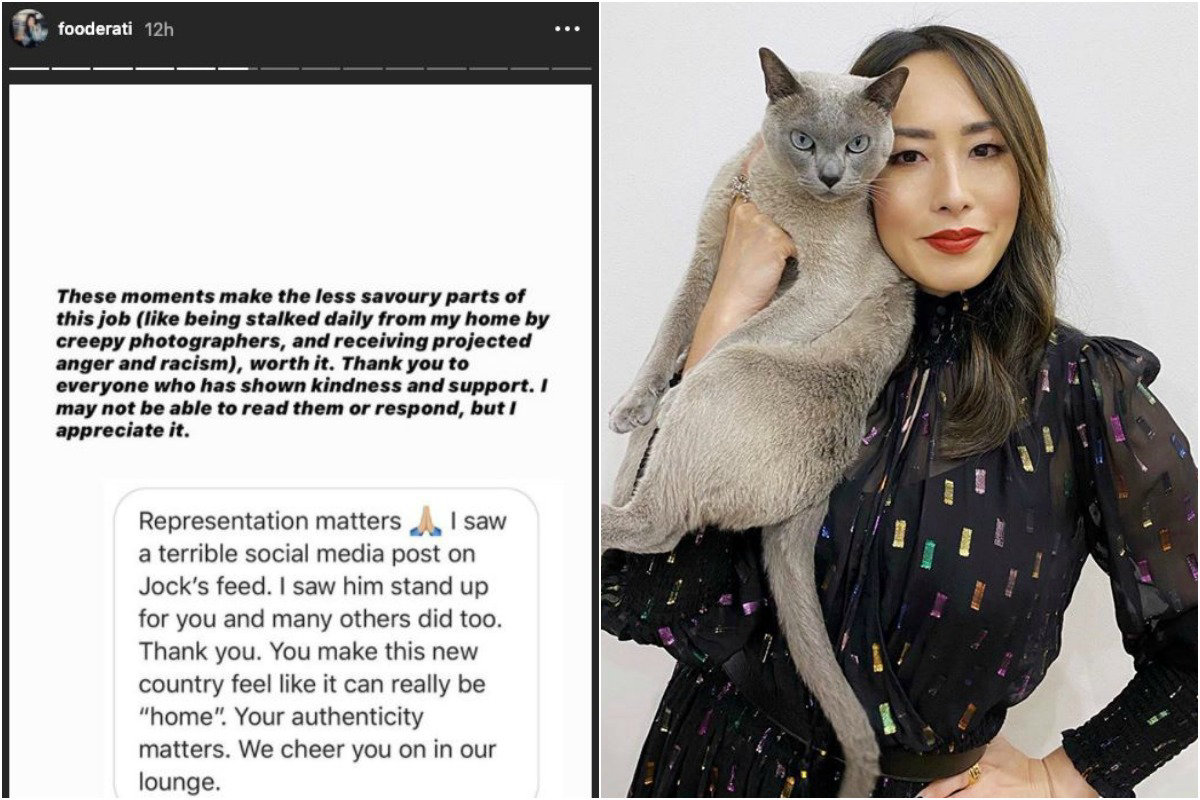 To catch up on all things MasterChef Australia 2020, make sure you check out our MasterChef hub. We've got you completely covered.
It's hard to miss Melissa Leong's incredible charisma, talent, and let's be frank, fashion, on this season's MasterChef: Back to Win currently taking over our loungerooms. 
As her fan base grows with every appearance on the revamped Channel Ten cooking show, the food and travel writer has started to open up about her personal life.
From her husband Joe to her struggles with mental illness and an autoimmune condition, here's everything we know about the popular judge. 
WATCH: Melissa Leong on MasterChef helping to calm down contestant Dani.
Born in Sydney to parents who immigrated from Singapore in the 70s, Leong, 38, first studied accounting and economics and worked in digital advertising before eventually turning her love for food into her full-time job.
In an interview with Design Files last year, she said working in advertising "left her unfulfilled and fantasising about pushing her boss out the window".
A lifelong passion for food saw her make the switch, and now she's worked in practically every facet of the Australian media food space. 
In TV, she's worked on Everyday Gourmet, The Cook's Pantry and the Chef's Line, but Leong is also a cookbook editor, food media consultant, travel writer and radio host. Her Instagram, which operates under the name "Fooderati", is filled with delectable food photos from her career, travels and own kitchen.
 










View this post on Instagram