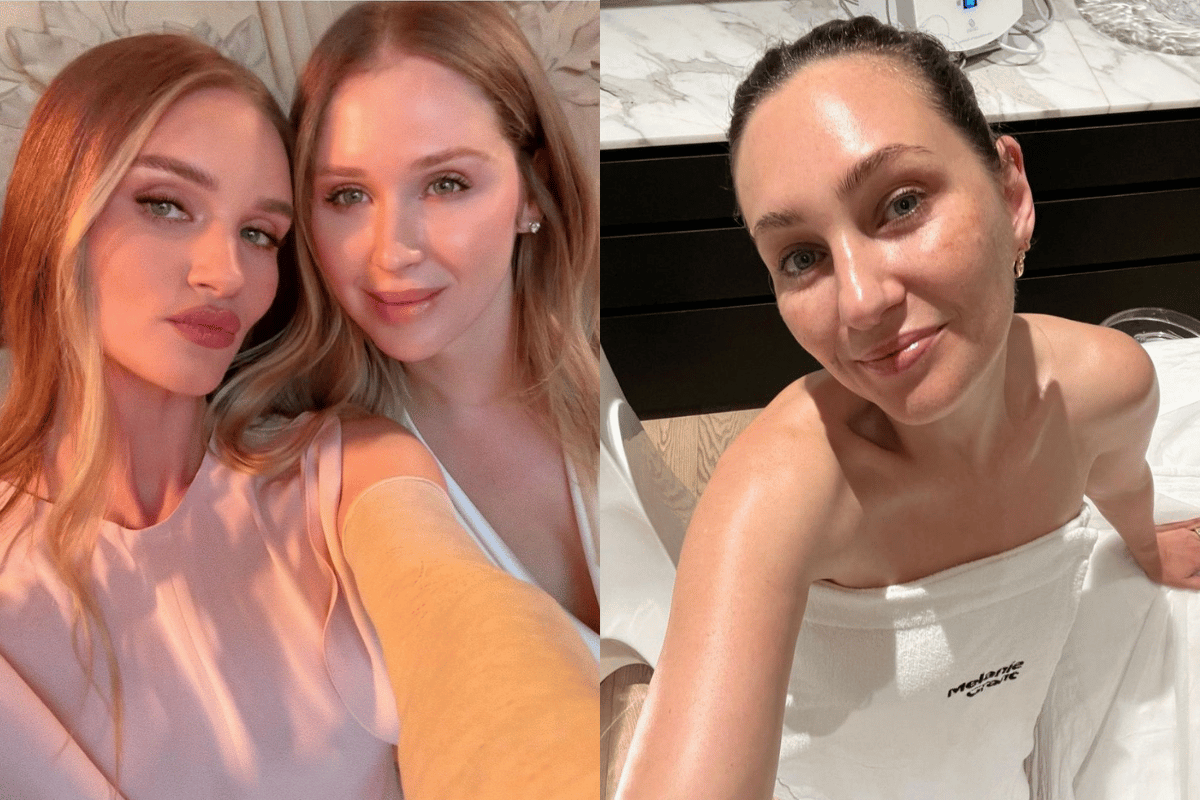 If you're a girl who likes skincare, chances are you've heard of Melanie Grant. With a celebrity clientele base that includes Victoria Beckham, Rosie-Huntington Whiteley, Cate Blanchett, Georgia Fowler and Catherine McNeil (just to name a few), the clinic has reached global success.
But beyond the celebrities, renowned skincare expert and founder Melanie Grant has single-handedly managed to build success out of a very loyal international following of people who genuinely love her clinics.
So, where did it all begin?
Watch: What does a 'Carbon Facial' look and feel like? Amy Clark finds out. Post continues below.
In a recent episode of Mamamia's Lady Startup Stories, host Elfy Scott sat down with Grant – who is also an official skincare expert for Chanel – to find out more.
And, yes, according to Elfy, her skin is just as flawless as you'd imagine.
When did Melanie Grant start?
Melanie's story starts 12 years ago when she opened her first clinic in Sydney. Since then, her business has expanded around the world, with practices popping up in Melbourne, LA, a residency in Paris and plans of expanding into the UK.
Yep. No big deal.