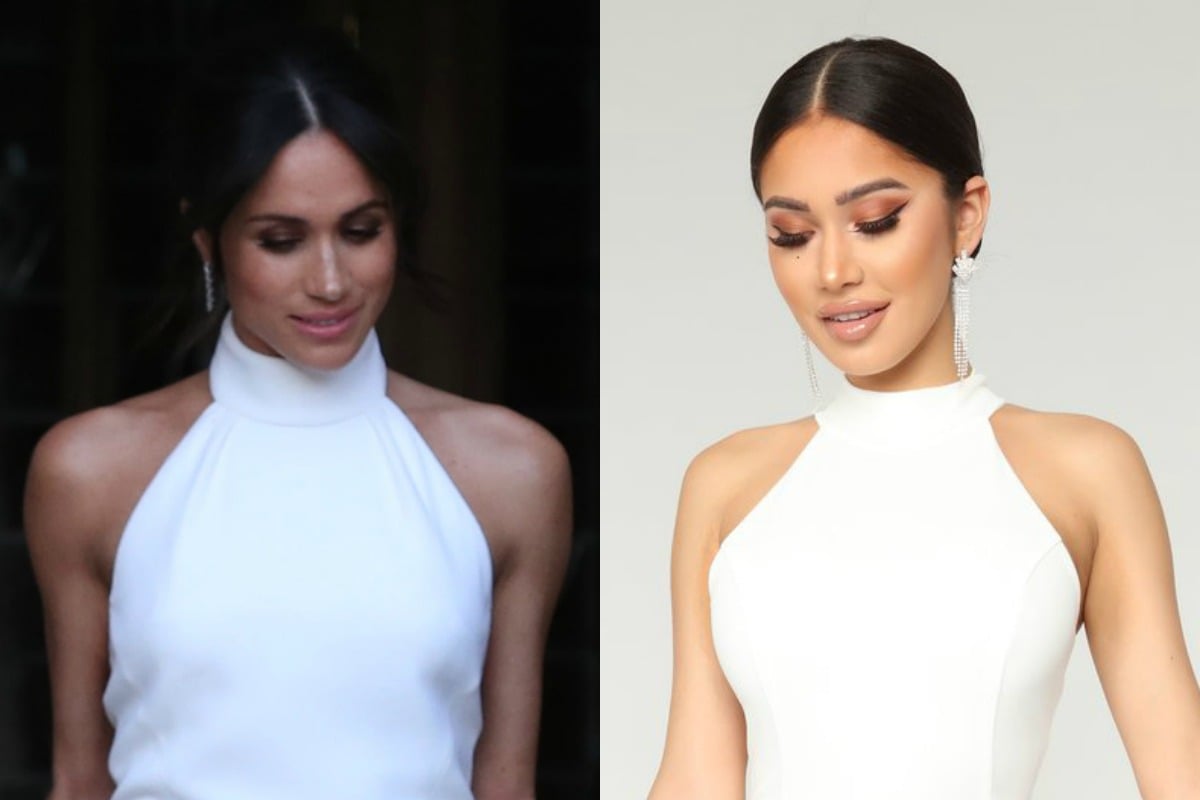 Meghan Markle's Givenchy wedding dress was gorgeous – but the far more wearable option was her Stella McCartney reception gown.
However, at $6315 it wasn't like many of us could afford to rock that either.
But now, a clever, clever US fashion brand has created a super affordable replica that actually looks pretty damn nice.
Fashion Nova's USD$44.99 (AU$61.89) 'Royal Debut Dress' (which they are clearly not trying to hide is a copy) features a similar high neckline, trumpet-style, and length to the real thing. And, of course, it's white.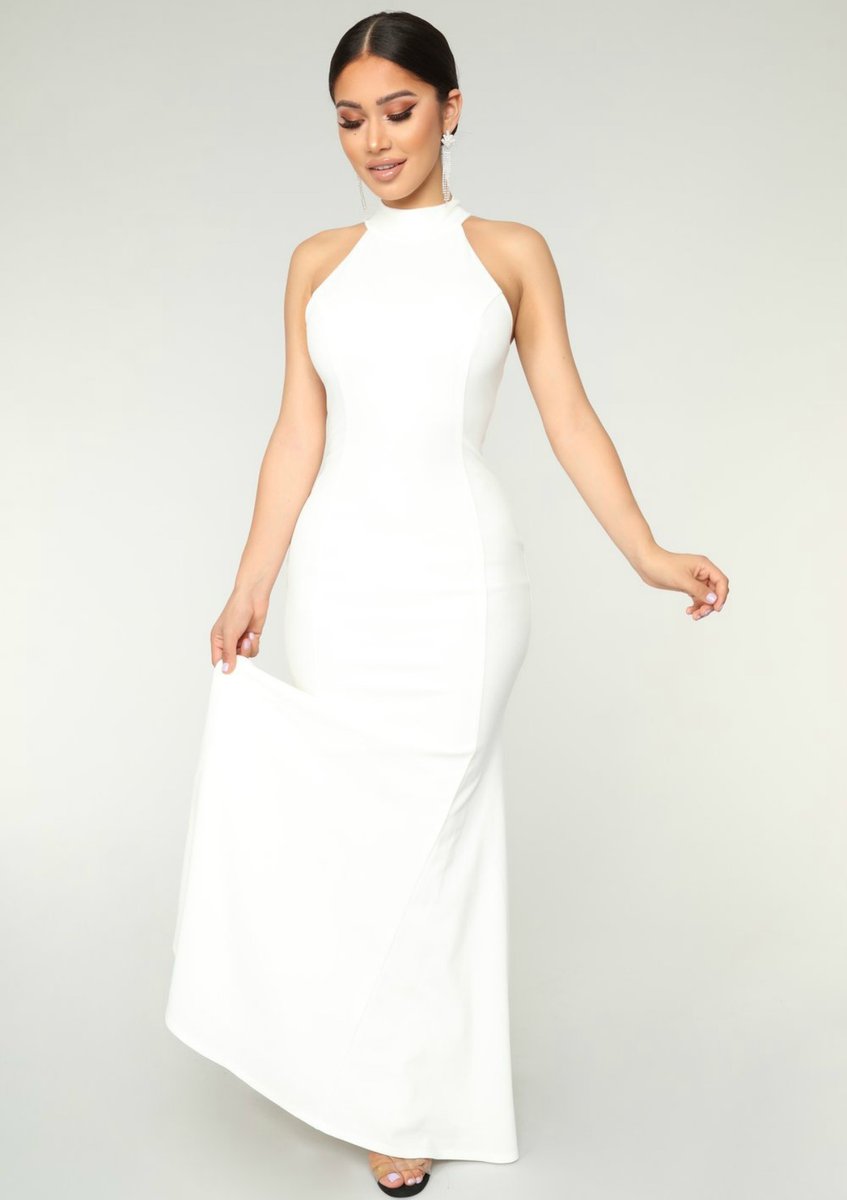 The main difference is that this dress is styled as being just a little bit more figure-hugging than the Duchess of Sussex's gown.
Also, we're just guessing that Meghan's dress wasn't made out of 96% polyester and 4% spandex.