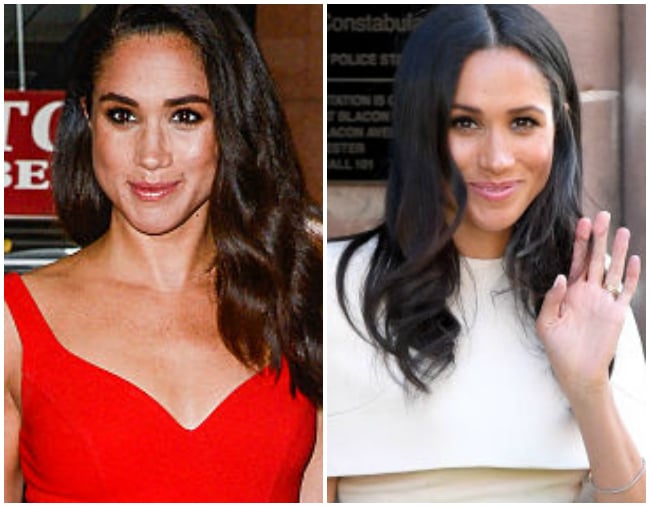 You might have noticed that Meghan Markle has carved out an outfit niche consisting of beautifully elegant, neutral outfits.
Observe:
Her debut Royal Ascot dress? An off-white cream was her chosen hue.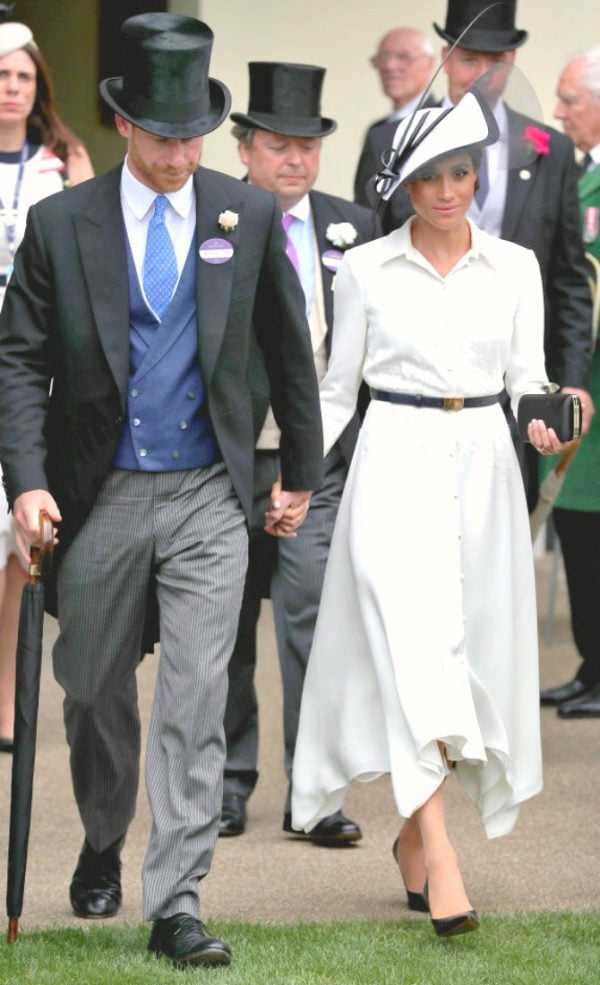 The Givenchy dress she wore on her first solo engagement with the Queen? Oatmeal tones all the way.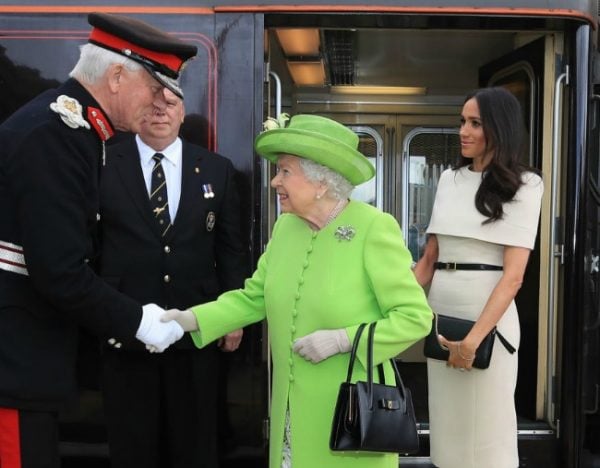 Her first Trooping the Colour outfit... You might recall her gorgeous pinky beige off-the-shoulder number.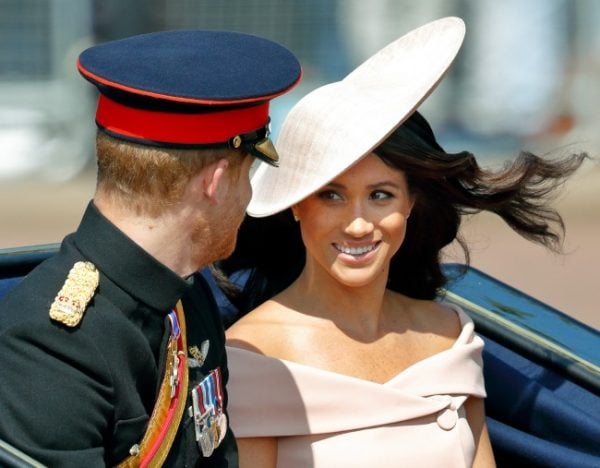 And while taken before her wedding, her outfit at the Christmas church service with the royal family consisted of shades of brown and beige too.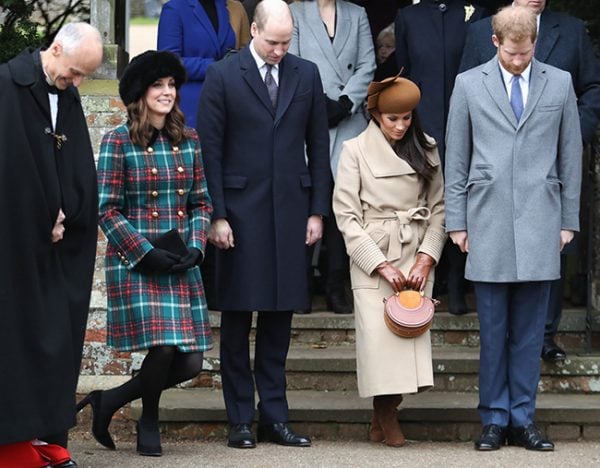 A pattern we doth spot.
While the 36-year-old Duchess of Sussex could quite literally pull off wearing an old potato sack, colour palette aside, there's another thing all four outfits also have in common. They were all worn during royal engagements in the presence of Her Royal Majesty, the Queen.
And royal rule numero uno: you don't outdo the reigning monarch.
The Queen is known for wearing bright, bold colours so she can be clearly identified in crowds, from lime green and canary yellow hues which would look a bit 'busy' with other strong tones.
London-based stylist Lucas Armitage tells Femail Meghan's subdued outfits are a way of her consciously showing respect.
"I feel this is a clever styling tactic as it will always work with the Queen's look; she is known and applauded for her use of bright fun colours," he said.
"The use of neutral colour on Meghan part is also a show of respect to the Queen so she never looks like she is trying to outshine her."
Noting that Meghan's pre-royal outfits consisted of colours and more casual elements like lower necklines and ripped jeans, her "demure regal looks" will probably be the norm as Meghan settles into her new role.
"I would be shocked if Meghan ever opted for a bold colour, although it's interesting to note in her previous life she was a fan of bright hues," he said.
"I think the Queen and Meghan's relationship at this point is one built on respect, and Meghan has shifted her own personal style to adopt a more demure regal look - something I think the Queen will be thankful for."
If you can't tell, we're a bit in love with Meghan Markle and these are just some of the reasons why.