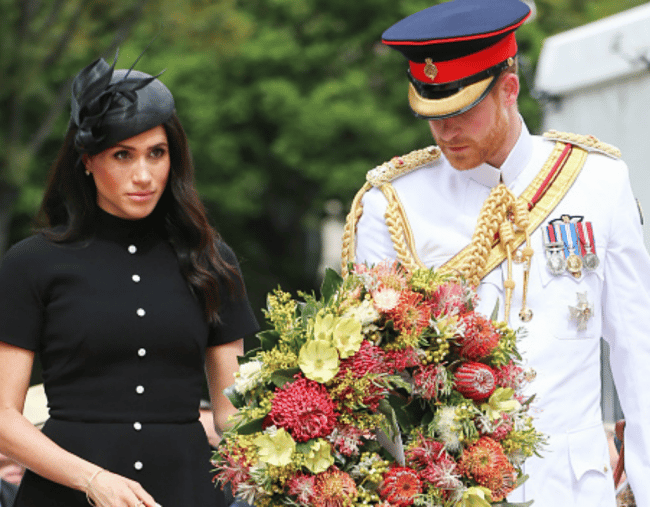 Oh, hello.
Here in Australia we have a brand new hobby and it can be summed up as follows: royals.
We like facts about the royals, stories about the royals, people's interactions with the royals, and also clothing and/or accessories worn by the royals.
By royals, we obviously just mean Meghan Markle and Prince Harry, because since they came to visit they've been everyone's favourite guests. They cuddle the children, they're polite to our super embarrassing prime minister (ScoMo, pls), and graciously accept our terrible gifts.
But, as with any important guests, we're watching them very closely. To the point where it is problematic on many levels. And the people who have now quit their jobs and only ingest things that are royal-related have noticed something.
It's about the dress Meghan Markle wore to the opening of the new ANZAC Memorial in Sydney's Hyde Park on Saturday.