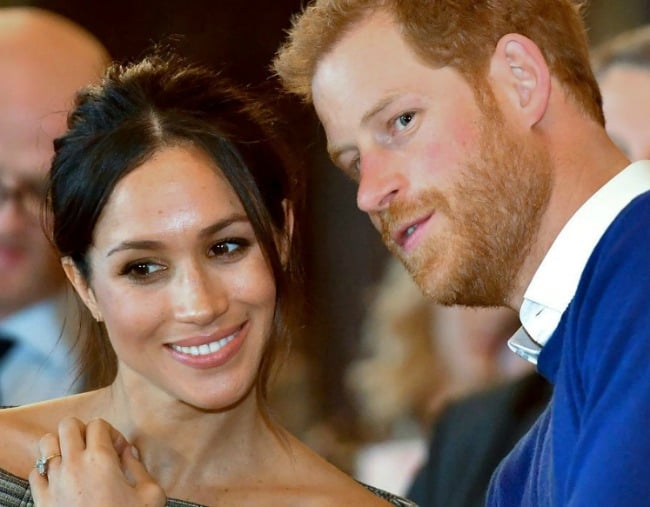 No one has encapsulated my overwhelming sense of ambivalence towards the royal wedding quite like British actress Emma Thompson.
When asked by an interviewer to comment on the upcoming union of Prince Harry and Meghan Markle, the 59-year-old said, "really, I have nothing to say about it."
"Really?" the interviewer presses, as though he expected her to have some profound insight into the relationship of two people she has never met.
"Really…" she replies, with a look in her eye that says, 'I care more about what you dreamt last night than I do about this goddamn wedding… and I don't care what you dreamt about even a little bit.'
"Do you wish them well?" the interviewer probes, and she responds: "Obviously… yes. But I don't know them? Of course I do. Just stop it. Stop it OK?
"Stop doing the 'Ooh let's talk about the royal wedding'…" she says before walking away.
This exchange, particularly the part with the mocking and the yelling and the storming off in a huff, has been my attitude towards the royal wedding since the 27th of November, 2017.
Meghan Markle seems fine. Prince Harry appears equally fine. The news of his proposal, in a cosy cottage, with a roast chicken in the oven, mostly made me feel like roast chicken.
I never watched their engagement interview, and I've not seen a picture of Markle's engagement ring. I couldn't tell you where the ceremony is taking place, or who is invited.
At this point, after five and a half months of 24 hour coverage, it is surely impossible not to be fatigued.
The bridal party. The possible designers of the dress. The engagement photo shoot. The very strict rules. The invitations. Prince Harry's unusual hands. The cake. The royal titles. Prince Harry's decision to wear a ring. The hot wedding photographer. The history behind their wedding date. The guest list. To tiara or not to tiara. The wedding gifts. The dress code.