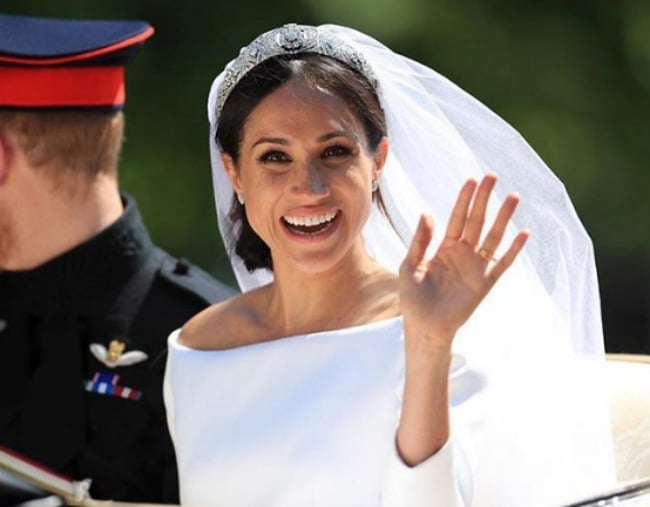 Ever since she blew up our radar with her relationship with Prince Harry, Meghan Markle has become a bit of a style icon.
Let's face it – her sleek, elegant and modern ensembles have incited a little bit of wardrobe envy in all of us.
But according to a report by the Mirror, there's actually more to her clothing choices than meets the eye.
It turns out all of the outfits the 36-year-old has stepped out in for public events since her wedding to Prince Harry, 33, last month have been created by female designers. Yes, all of them.