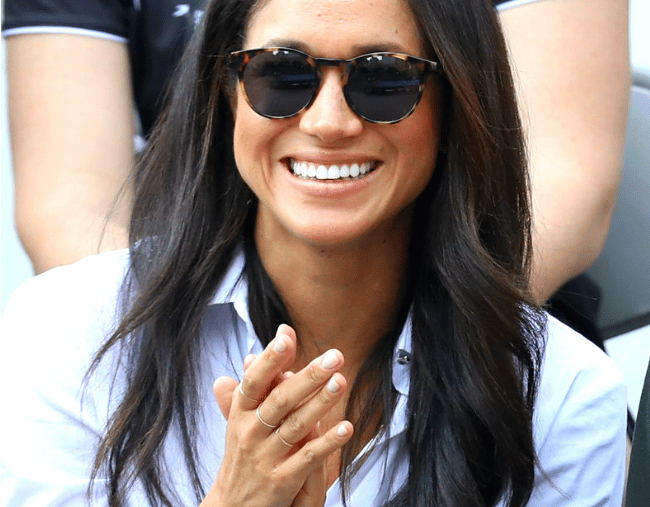 It's a fact of life that celebrities, royalty and the wealthy always have really nice clothes.
It's not fair, but it's true.
There is a silver lining, though. Sometimes, just sometimes, they throw us a bone and wear an item of clothing we could a) actually buy and b) somewhat afford. That second one is of course relative.
This brings us to the jeans Meghan Markle wore on her first public appearance with now-husband Prince Harry.
It was the September, 2017 Invictus Games in Toronto, and the jeans in question were a lightly faded, mid-rise pair from American brand MOTHER with ripped detailing on the knee and ankle-grazing hem.
One might call them the perfect casual jean.