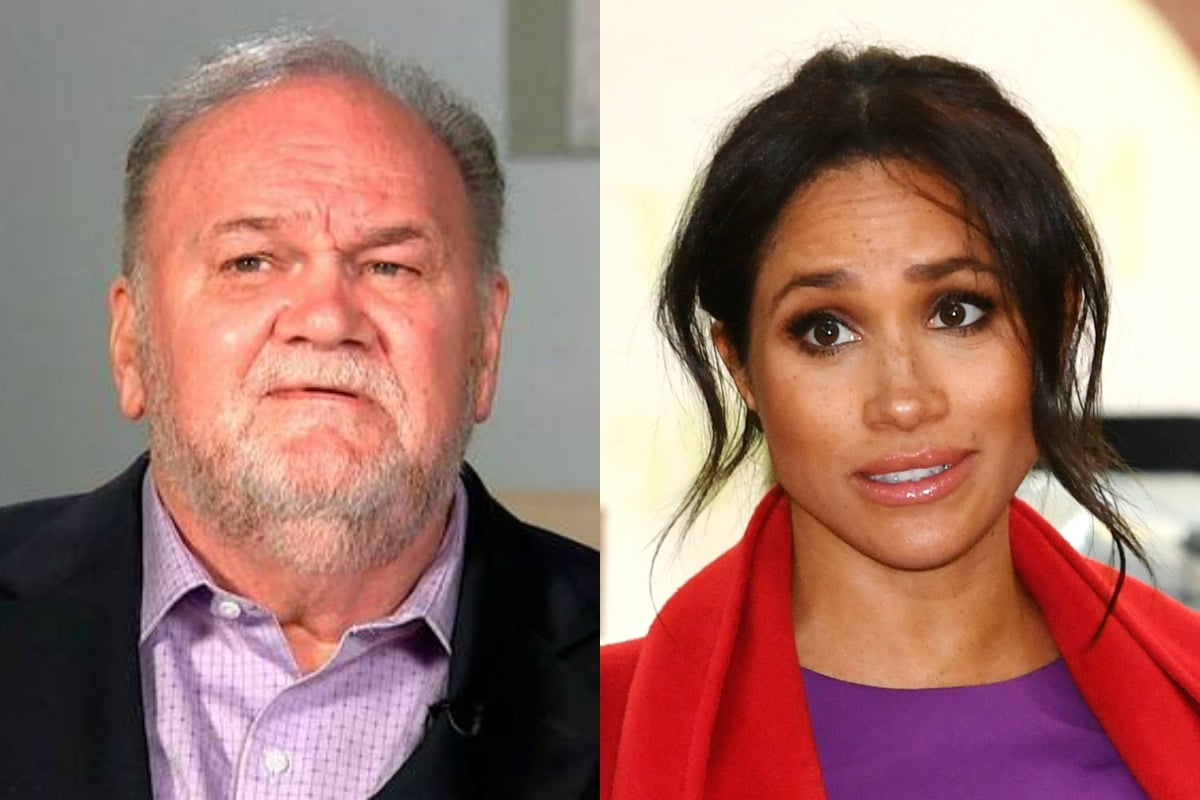 Clutching the pages of a personal, hand-written letter from his daughter, Meghan Duchess of Sussex, Thomas Markle turned to the tabloids. Before long, her private words were being revealed around the world, exposing the details of their rift and her plea for him to stop "exploiting" her relationship with Prince Harry.
But it seems he's not hearing her.
According to The Telegraph, the Duchess' estranged half-sister Samantha has said their father, a former Hollywood lighting director, is prepared to release more of the five-page note. But as the threat of further disclosure looms, it's being reported that Kensington Palace is considering taking legal action on the issue.
Under British law, the Duchess owns copyright of the letter, which was published in-part in the Mail on Sunday.
In it, she writes that Thomas has "broken [her] heart into a million pieces" by creating "unnecessary and unwarranted pain", and accuses him of "fabricating stories" to establish a false narrative about their relationship.
The existence of the letter was first made public in an article in US tabloid People on February 6. The story featured interviews with five of the Duchess' close friends, who spoke under the condition of anonymity.
Referring to Thomas Markle, one said, "He writes her a really long letter in return, and he closes it by requesting a photo op with her. And she feels like, 'That's the opposite of what I'm saying. I'm telling you I don't want to communicate through the media, and you're asking me to communicate through the media'."
It was because of this article that Markle chose to leak the letter to the Mail; a retaliation, of sorts. He told the publication he felt "vilified" by the way the situation was treated by People: "It was presented as her reaching out and writing a loving letter in the hope of healing the rift, but the letter isn't like that at all. I have the right to defend myself."