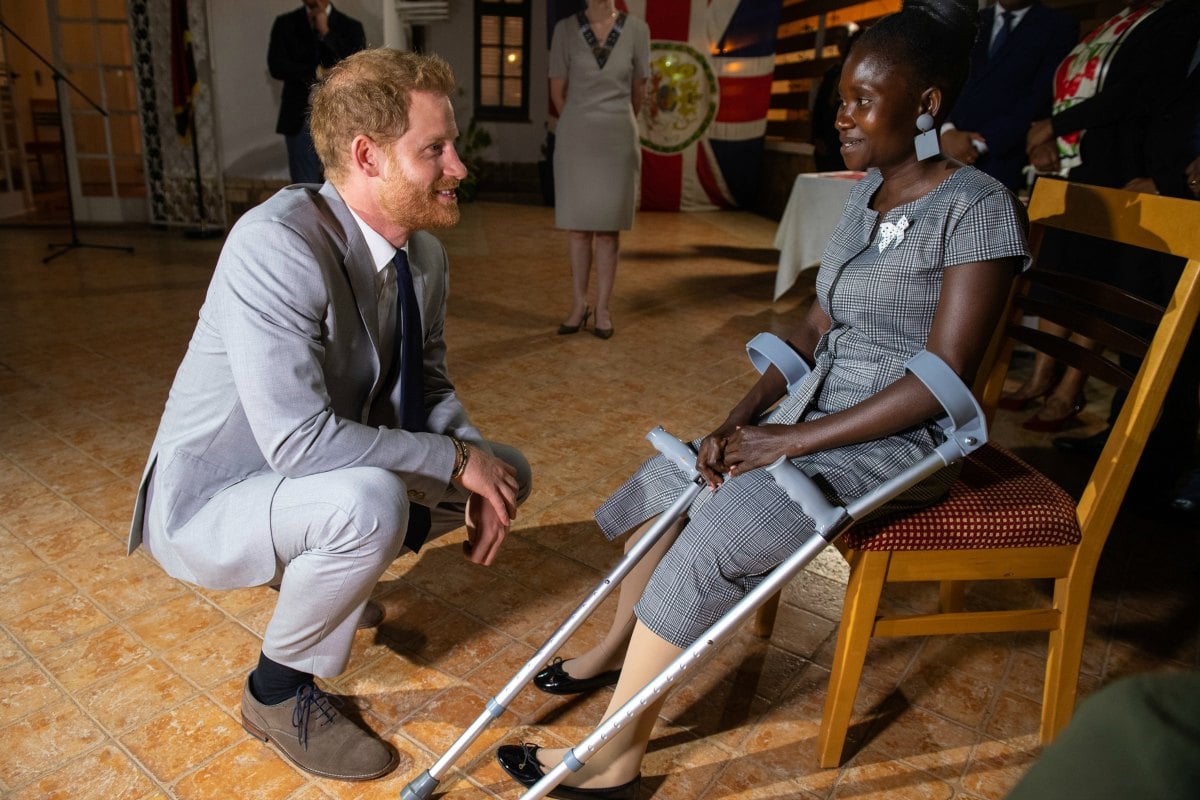 In a touching tribute to his mother's humanitarian spirit, Prince Harry has been reunited with Sandra Tigica, a landmine victim who lost her leg when she was 10 years old, while attempting to flee violence due to the Angolan Civil War.
Twenty-two years ago, Princess Diana was also photographed sharing a teary, emotional moment with the then 13-year-old. The late royal was attending an orthopaedic workshop at Neves Bendinha, when she asked to see Sandra be fitted with a prosthetic leg.
"I think I met Princess Diana on a Tuesday, she came to the centre and wanted to see how a change of prosthetic limb was done," said Sandra, recalling that moment in 1997.
Women we love: a tribute to the late Princess Diana. Post continues below
"At the time I was very small, I was a very tiny girl… Princess Diana was watching the process and she started crying as she watched me getting measured for a new prosthetic."
"She was speaking to me and I felt very happy, I felt very complete to have the attention of a princess."