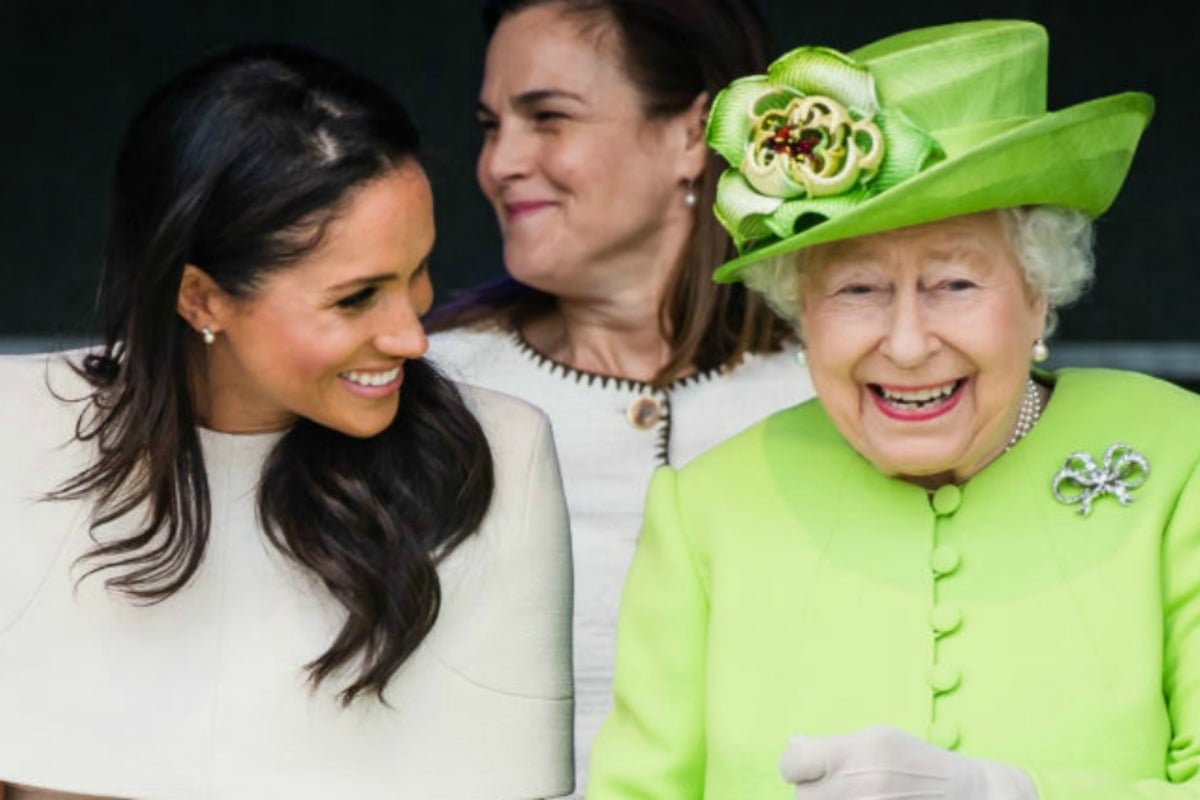 To catch up on all things royal family, make sure you check out our Royal Hub. We've got you completely covered.
Meghan Markle has hit just about every mark in the fashion stakes as a royal – she'd kept her original style intact, but also managed to conform to the various style rules she's expected to.
However, the Duchess of Sussex actually made a stumble on her very first outing as a member of the royal family without her husband, Prince Harry. We just didn't know about it until now.
While on a series of stops around the city of Chester in June, Meghan could be seen chatting happily to the Queen and seemingly laughing about something.
According to royal biographer and Daily Mail correspondent Robert Jobson, the pair may very well have been joking about the unfortunate fashion mistake Meghan made that day.
You see, ahead of time, the Queen's aides had informed Meghan that the monarch would be wearing a hat to honour those who died in the Grenfell tower fire – because they would be observing a minute silence during one of their stops.
By informing her aides to tell the Duchess this, the Queen expected Meghan would get the hint: that she too should wear a hat that day.
An anonymous royal insider said they didn't think the 37-year-old "fully understood" what was being asked of her and how it would be taken as a sign of disrespect to not also wear a hat.
So she went hat-less.
Queen Elizabeth was said to be "baffled" but obviously the pair quickly got over the misunderstanding. And #hatgate was over before it began.