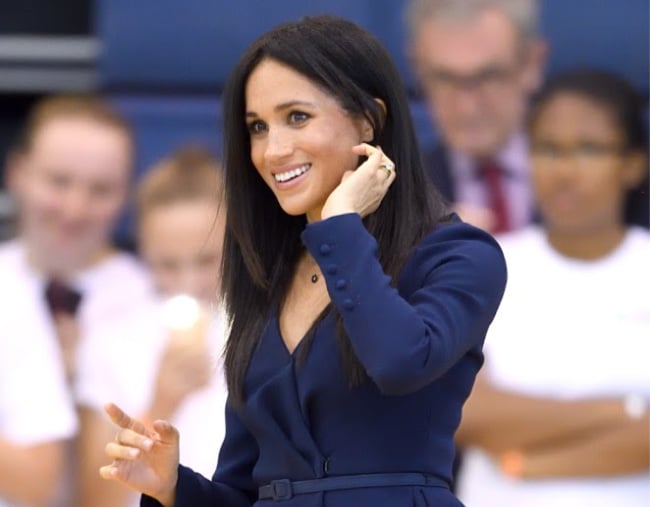 To catch up on all things royal family, make sure you check out our Royal Hub. We've got you completely covered.
We've already seen Meghan Markle break royal fashion rules, but now she's out here breaking general fashion 'rules' and we are 100 per cent here for it.
Meghan wore navy and black together – traditionally considered to be a fashion no-no – but seriously, who makes these rules? Because she looks freaking glorious.
She wore a navy belted top by Oscar de la Renta and flared black Altuzarra pants for a sporty event at Loughborough University with honourees from Coach Core, a program that trains young people to become coaches and encourages the next generation of athletes.
Meghan showed off her netball skills as she took part in a passing drill – made even more impressive by the fact she did it in heels.