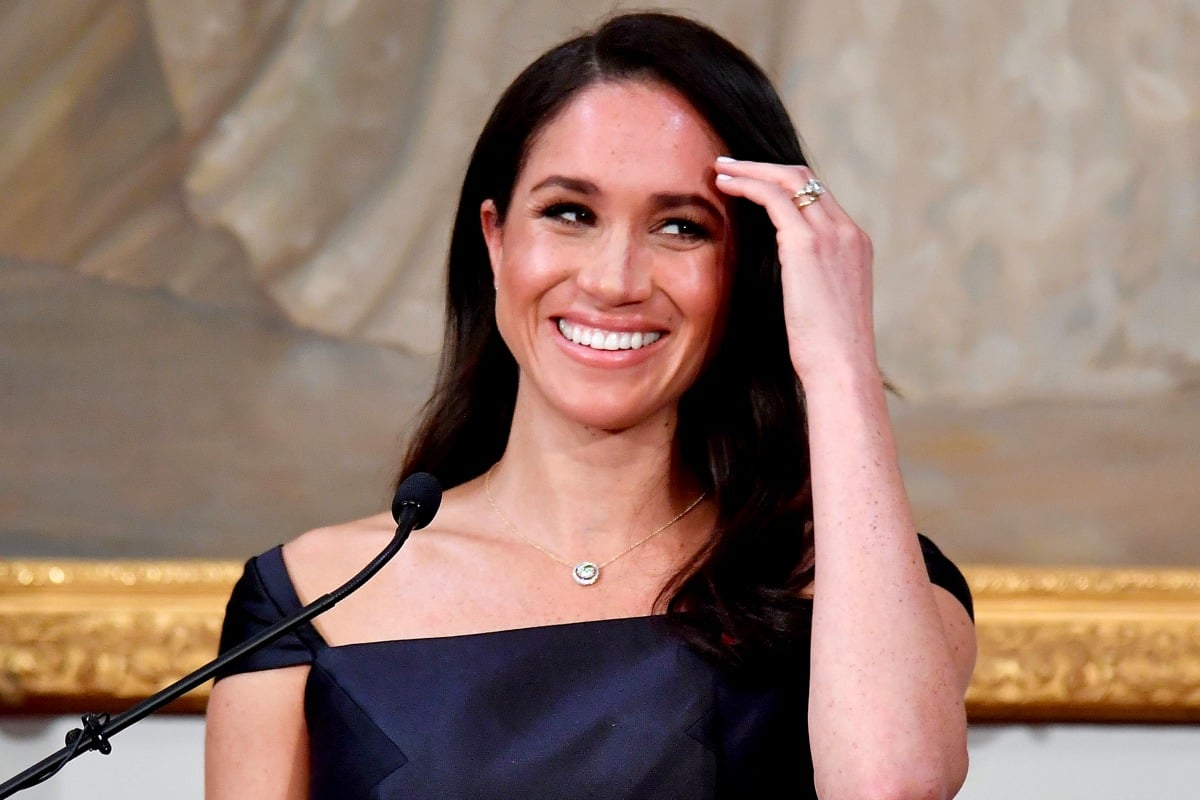 To catch up on all things royal family, make sure you check out our Royal Hub. We've got you completely covered.
Whether professionally styled or not, Meghan Markle is an impeccable dresser.
So far on her royal tour with Prince Harry, we've seen her embrace her personal style in a way royals normally don't while still dressing for the occasion. She caters her clothing choices to suit the situation and cities she's visiting, whether that's by showcasing local designers or picking pieces from sustainable and ethical brands.
Although we know royals are encouraged to remain "strictly neutral with respect to political matters," as stated on the official Royal website, we also know that before becoming a royal the Duchess of Sussex was generally applauded for her liberal values. She's a staunch feminist, was an ambassador for UN Women and before deactivating her Instagram she used her social media platform to call out Brexit and denounce President Donald Trump.
For example, according to The Guardian, during the US election she even urged her followers to vote for Hilary Clinton, eloquently and diplomatically writing, "not because she's a woman, but because Trump has made it easy to see that you don't really want that kind of world that he's painting".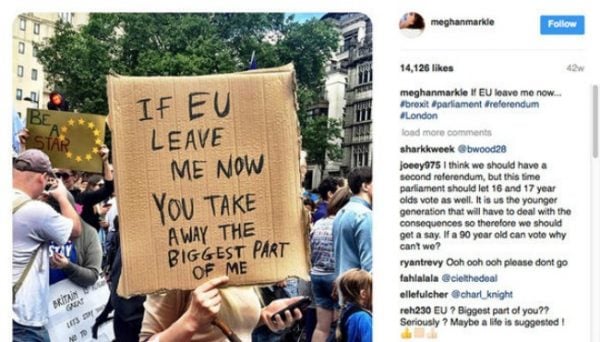 Despite her now royal status, we've seen her occasionally bend this rule in subtle and sometimes more overt ways. At her wedding to Prince Harry in May this year, they chose The Most Reverend Michael Bruce Curry - who is known for his support of immigration policies and marriage equality and was the first Black presiding bishop in the Episcopal Church - to read their sermon. Meghan is, of course, the first woman of African American heritage to be married into the royal family.
Two months after the royal wedding, Meghan was also caught expressing her pro-choice opinion while talking to an Irish senator after a referendum to remove an article criminalising abortion from their constitution. In a now deleted tweet, Senator Catherine Noone wrote: "The Duchess and I had a chat about the recent referendum result — she watched with interest and was pleased to see the result."