Kate who?
The world has a new favourite royal. Since the announcement was made confirming Suits actress Meghan Markle's engagement to Prince Harry, the internet has been filled with stories recounting every single detail about the proposal, wedding and their relationship.
I've clicked on them. All of them. In fact, I nearly cried tears of joy watching the couple's BBC interview thanks to how genuinely in love they came across (I have a problem).
But there was another type of story quickly emerging that I do have a problem with.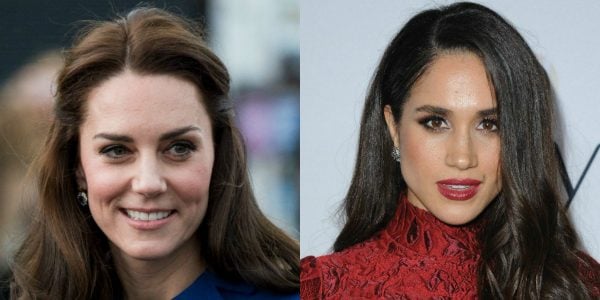 It took less than two days for news sites to start not only comparing but pitting the Duchess of Cambridge and Markle against each other.
Poor Kate has had years of constant comparison to her husband's late mother, Princess Diana, but now there's another modern princess to compete with - or that's what the media are saying, at least.
How they announced their proposal. Who looked better at their engagements (Middleton's dress was 'quite conservative', fashion journalist Hilary Alexander told People, while Markle looked 'stylish and continental'). Who is can sell out clothes faster. (According to fashion search engine Lyst, it's Markle by the way.)