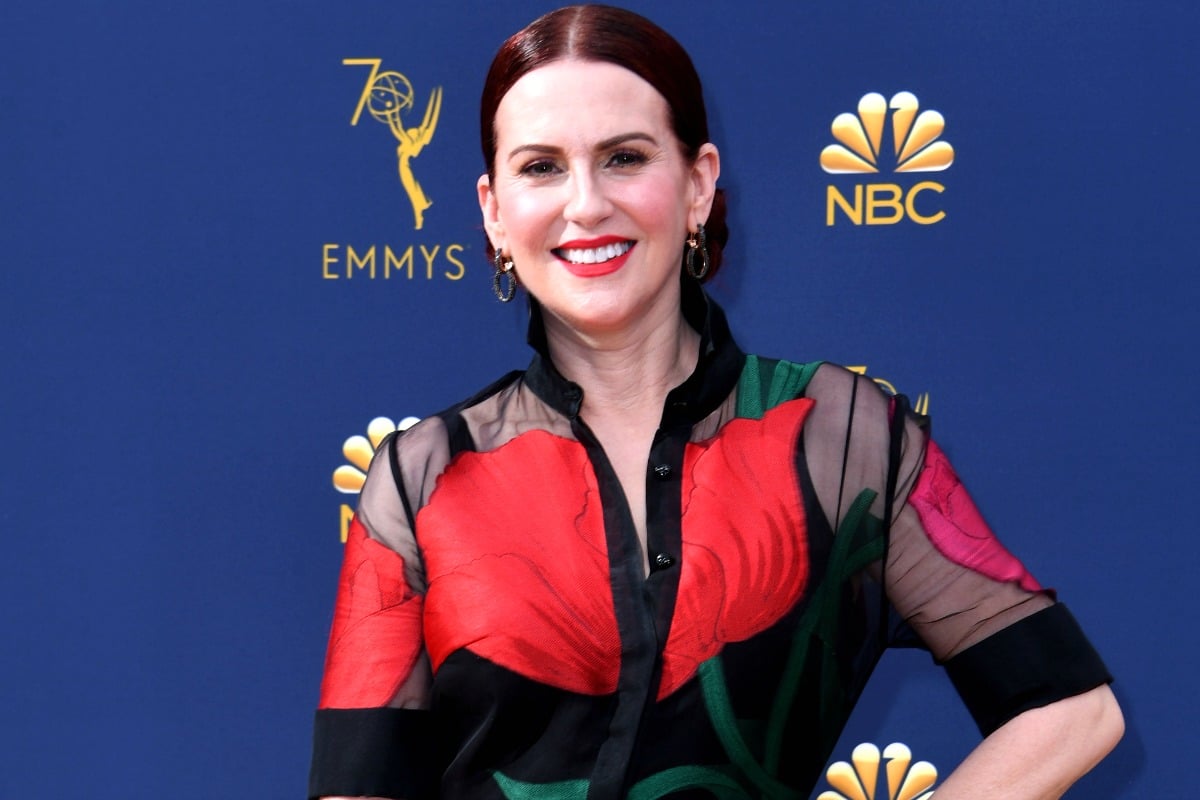 Megan Mullally, a successful actress, comedian, and singer, is gearing up for one of the biggest professional events of her life, but there's just one glaring problem.
The Will and Grace star has landed the prestigious gig of hosting the 2019 Screen Actors Guild Awards, one of Hollywood's biggest award shows and red carpet events, yet no designers will deign to dress her for the occasion.
In a post on Instagram, Megan joked about the "glamour" of attempting to source her own dress for the televised event, even though she will probably take up the lion's share of screen time as the person who is actually running the show.
"It looks like I will be buying my dress online," she wrote. "Designers do not send me dresses. I'm online scrolling through the gowns sections of various websites- which I know how to do pretty well at this point- and then I tried to order something from Saks Fifth Avenue and they canceled my order."
It's a sad day when the star of the show cannot even swing a designer dress, presumably because designers are too busy clamouring to dress other actresses, but unfortunately, this predicament is actually nothing new.
Megan is actually just the latest name to be added to the long list of actresses who designers refuse to offer gowns to, even if they are on the awards and red carpet circuit to have their work celebrated.
Commenting under Megan's Instagram post, fellow red carpet goer and screenwriter Emily V Gordon said she had faced a similar problem.
"I went through this for an entire awards season," The Big Sick award-winning screenwriter commented. "Five events a week and I dressed myself the whole time. You won't need help after this post, but on the off chance you want better sites to peruse and hard-fought connections at those sites, hi I'm here!"