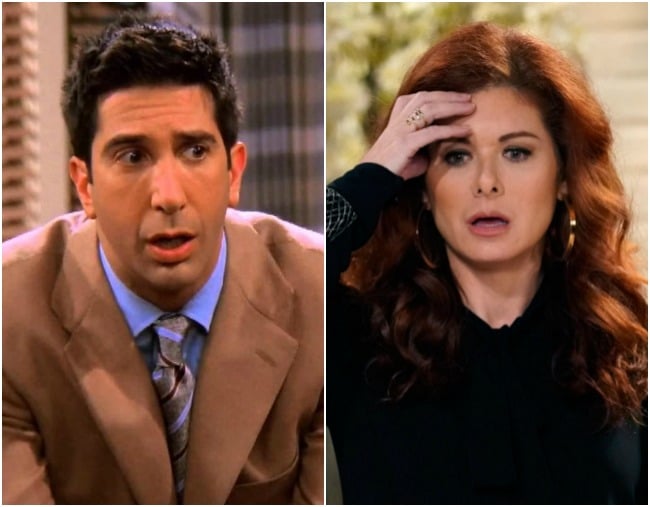 Excuse me.
The 90s called and it wants its quality TV programming back.
You see, something glorious is about to happen.
When Will & Grace returns in October it will have its very own Ross Geller.
Yep, Deadline has reported that David Schwimmer will play Grace's (Debra Messing) new love interest in the second season of the show's reboot.
The whole Ross and Grace will they/won't they saga will take place over a five-episode arc.
Although we don't know a lot about Schwimmer's character, we're kind of hoping he might be a nerdy paleontologist who yells ' WE WERE ON A BREAK' a lot ¯\_(ツ)_/¯.
Schwimmer had a lil' break from sitcoms after Friends wrapped up in 2004. He starred in a bunch of films and then went on to play a very convincing Robert Kardashian on The People vs. O.J Simpson: American Crime Story. He was nominated for an Emmy for that role.
Will & Grace's second season will stream exclusive on Stan from October 5, the same day as the US.