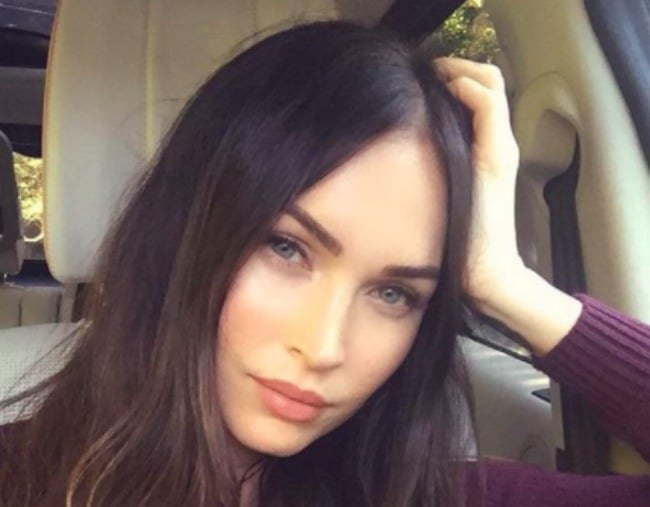 It's no surprise that Megan Fox and Brian Austin Green have produced three gorgeous children. But when Fox posted a photo of her sons Noah, 5, and Bodhi, 4, on Instagram earlier this month, proudly labelling them "babes", there was a surprising backlash. Why? Because her gorgeous boys have gorgeous long hair.
"'My boys are girls, I'm progressive,'" mocked one follower. "Yeah, progressively assisting suicide and mass delusion!"
Another launched a stream of abuse, adding, "You try to transform your sons to girls, you idiot! F–k your bloody soul, stupid!"
Okaaaay…
Fox and Green have already proven to have a wonderfully open-minded attitude when it comes to their kids expressing themselves. Noah has been seen walking around in a Princess Elsa dress from Frozen.
"At five, that's a time when he should be having fun," Green told Hollywood Pipeline.
"He's not harming anyone [by] wearing a dress. So if he wants to wear a dress – awesome! Good on him."
We all know the internet is an ugly place, full of trolls hiding from the light of day. But it's not only on social media that long-haired boys come under attack.
Some of Fox's Instagram followers shared how their sons had been given a hard time over their hair.
"My 13-year-old son still has long hair even though he is shamed and called a girl," one posted.
"My son had long hair when he was younger," added another. "I loved it but I was shamed by many, including some family members. So was my son, and by his own grandparents! He never got over it."
When there are so many male icons with long hair – from Chris Hemsworth's Thor to Jesus – why do people have such a problem with it?
Seriously, what bothers people so much about long-haired boys?
I'm feeling for Fox on this one because I have a son with long hair – really long, nearly reaching his waist. At some point, when he was about four he decided he didn't want to get it cut again, and I've never made him.
His hair, his choice.
I thought my son would get sick of people mistaking him for a girl or telling him he needed a haircut, and eventually bow to peer pressure. But he never has.
Long hair on boys is beautiful, just like long hair on girls is beautiful. It catches the sunlight. It streams out behind them when they dance or skip or run around.
But there's something else that touches my heart when I see long-haired boys. I know they're individuals with inner strength. To choose to look different from your peers, and to calmly and repeatedly correct people with, "I'm a boy," takes that kind of strength.
Yep, Fox's boys are babes. They also have great parents. I think they're going to grow up to be just fine.
Like to have your opinion heard? Want to win $100? Take our short survey now for your chance to win 1 of 3 $100 gift vouchers.