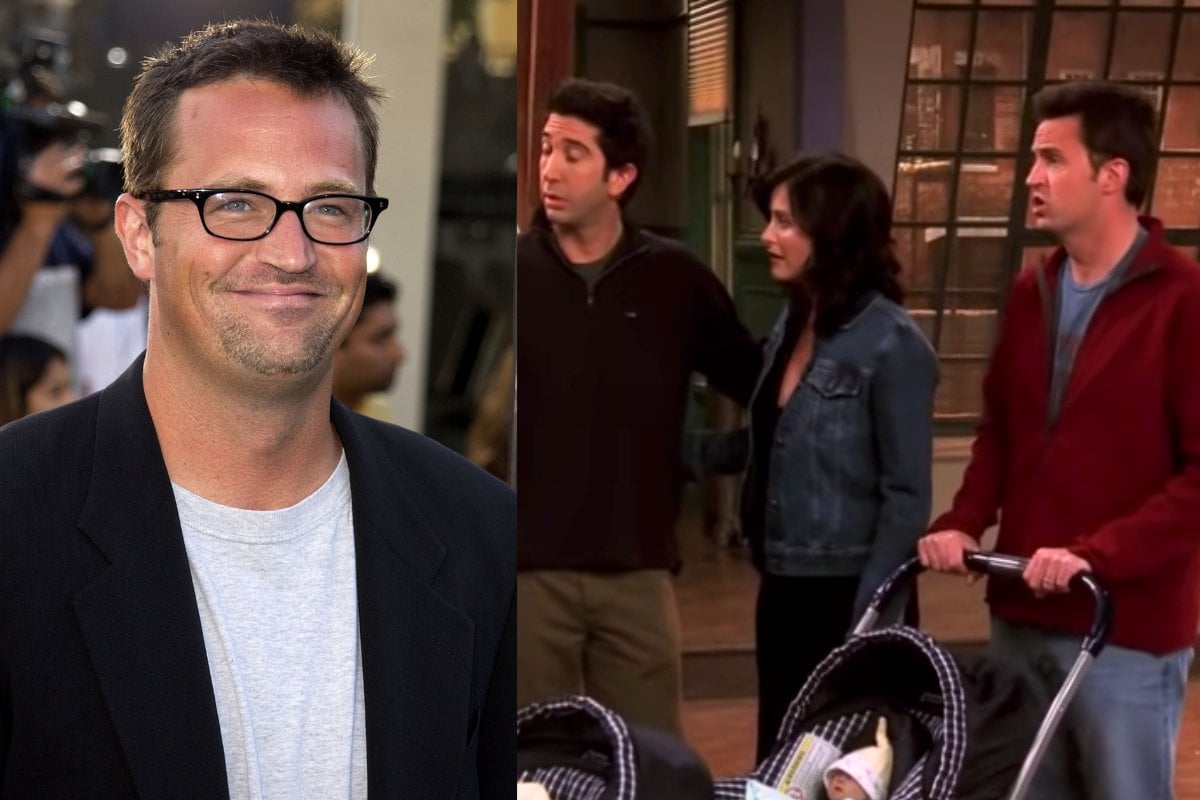 The pop culture world is in shock over the sudden death of beloved actor, Matthew Perry.
As the world grapples with the news of Matthew Perry's untimely death, there is one video that feels particularly poignant right now: the last scene of Friends.
Friends was a TV phenemon during its time, running for 10 seasons between 1994 and 2004, and exploring the lives of six friends living in New York City.
The final scene saw main characters, Chandler (Perry), Rachel (Jennifer Aniston), Monica (Courteney Cox), Joey (Matt LeBlanc), Phoebe (Lisa Kudrow) and Ross (David Schwimmer) walking out of the apartment, arm in arm.
The actor revealed that he actually requested from series creator Marta Kaufman to have final line in the series, during the 2004 series finale.
"Before that final episode, I'd taken Marta Kauffman to one side," Perry wrote in his memoir, Friends, Lovers, and the Big Terrible Thing.
"'Nobody else will care about this except me', I said. 'So, may I please have the last line?""
"That's why as we all troop out of the apartment, and Rachel has suggested one last coffee, I got to bring the curtain down on Friends," Perry said.
Watch the final scene. Post continues after video.