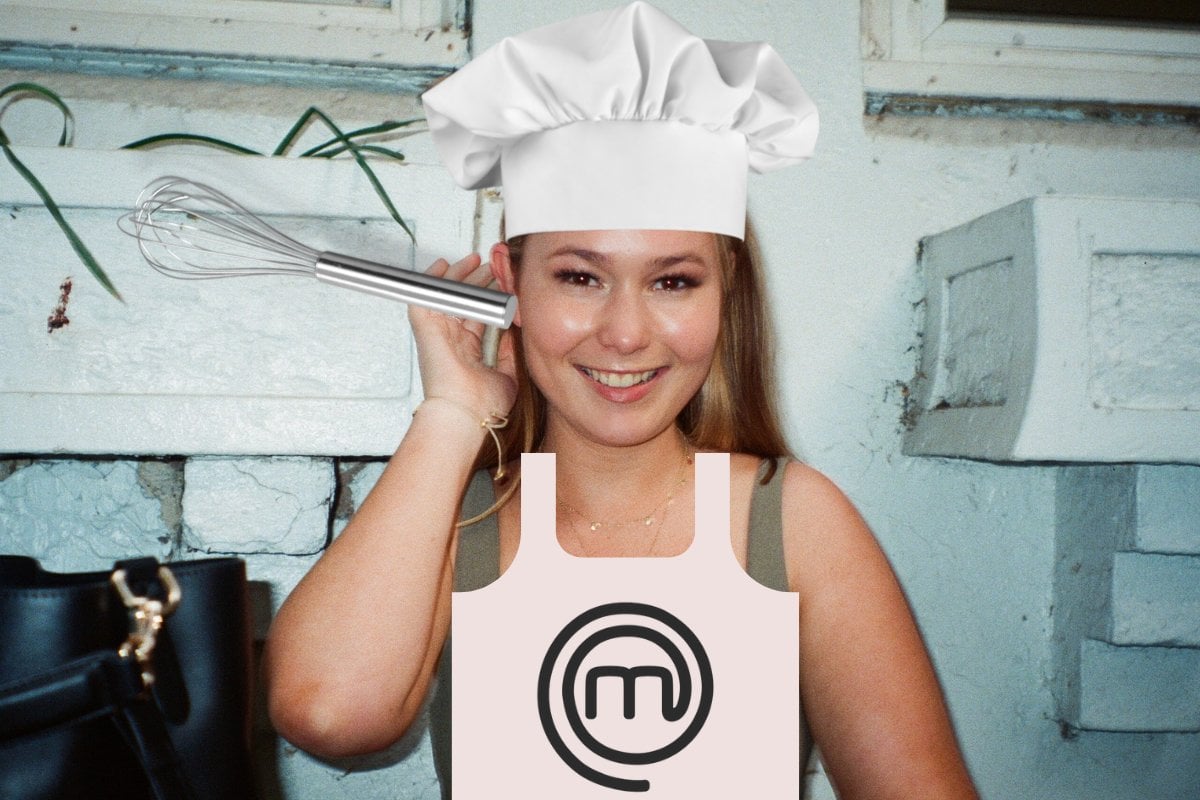 Dear MasterChef production team: Hi, how are ya?
I'm Emma, and I'm a fan of your work. A really big fan. 
Your series is one of the few things that makes me cry happy tears AND order ridiculously expensive cuisine I've never tried before all in the space of a few minutes.
Watch the trailer for this season of MasterChef. Post continues below. 
This week, I saw that you were taking applications for the 2023 season of MasterChef Australia, and this got me excited. 
I know what you're thinking: Can you even cook, Emma? Why on earth would you beat out all the extremely talented chefs from around Australia to the MasterChef kitchen when your signature dish is jar-made spaghetti bolognese?
Great question, producers. Great question. 
No, I can't cook. Not without pre-portioned ingredients and a very detailed recipe made for beginner chefs.
But let me circle back to point one. I love food. I love your show. And today, I come to you with a proposition.
You see, producers, I'm an everyday girl. I have just four basic dinner recipes up my sleeve. And to be honest, the flavours in them are lacking.
So, here's the pitch. 
On next year's season of MasterChef, I could be your girl-next-door. Maybe you need a fourth judge, or maybe, if I'm overstepping on that assumption, I could be your "sh*t chef".
A palette cleanser, if you will.
Put my dish up against the big players and appreciate their skills all the more. I'm happy to make that sacrifice.
Now, I'll leave that with you to consider, but if you're not convinced yet, I've attached my full application below. 
Why are you applying for MasterChef?
Where to begin. 
I'd love to meet the judges, first of all.
I also imagine that you'd get to eat a decent amount of leftover food while starring on the show. Sign. Me. Up.